Collaborate remotely with people anywhere in the world with HP ZCentral Woman using a laptop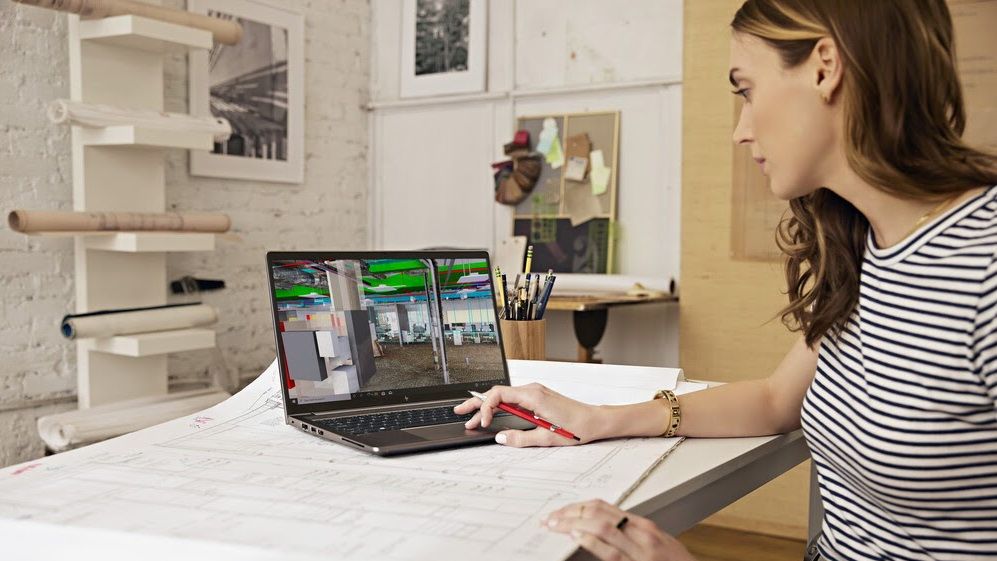 This past year has seen the way we work – and live –change dramatically. Many of us are now working remotely, but that doesn't mean we can't work together.
Remote collaboration is now more important than ever. It allows us to collaborate with colleagues from all over the world on projects and lets us chat, plan and create as easily as if we were all in the same place. It also allows us to access powerful hardware that we may not have at home, so even if you're working remotely, it won't impact your productivity.
So much of the creative work we do, especially when working in 3D, relies on collaboration, and HP ZCentral can help power your remote workforce by offering a complete hardware and software solution. In fact, the Academy of Television Arts and Sciences awarded the HP ZCentral Remote Boost an Engineering Emmy thanks to how it made animation, music, TV, and theatre productions possible during the pandemic.
According to a trend report by HP, the Covid-19 pandemic resulted in 88% of organisations around the world encouraging or requiring their employees to work from home, and this has meant it is now more important than ever to invest in remote access and collaboration tools for your workforce. Even as things thankfully return to normal in many parts of the world, many workers and organisations have found working remotely to be advantageous, especially if they have the tools in place that allows them to work with their colleagues as if they were in the same office.
Access powerful workstations wherever you are
Combining high-performance Z by HP workstations with HP ZCentral Remote Boost software, you and your team are able to access the raw power of workstations remotely, meaning tablets, laptops, and other devices can harness the compute capability of those workstations. Now you can complete complex and demanding tasks, such as 3D modelling, on hardware that usually wouldn't be able to handle it.
That means you can work no matter where you are – all you need is a device with ZCentral Remote Boost installed.
You're in control
Thanks to the centralised design of the HP ZCentral Connect software, managers and IT teams can easily look after every connection. You can assign individual workstations, or create pools of workstations for groups to use, ensuring that every team member has access to the hardware and software they need.
You can also terminate idle sessions, so when people stop using the service, it frees up resources so other people can get the best experience, and you can also remotely check the health and status of your hardware.
The benefits of ZCentral
Unlike virtualised servers, HP ZCentral Remote Boost gives you direct access to the workstations, and this dedicated performance means you get 100% of the machine's capabilities, rather than sharing it with other customers.
Along with optimisations that ensure it works brilliantly with all the major creative software suites, it means you're getting the very best performance for your money, and there's no need to purchase or subscribe to specialised virtualisation hardware or software.
Working together, even if you're apart
ZCentral Remote Boost offers professional-grade collaboration, easily allowing global teams to work together in real time on all sorts of complex projects, including 3D models, and you can easily invite other people into your session. There's nothing more thrilling than watching the sparks fly when creatives start collaborating, and by working with people from all over the world, and from diverse backgrounds, you'll be inspired like never before.
From product designers, 3D modellers, video editors, architects, and more, HP ZCentral software can bring us closer together, even if we're physically further apart.