Apple student discount: All you need to know in 2021 Apple student discount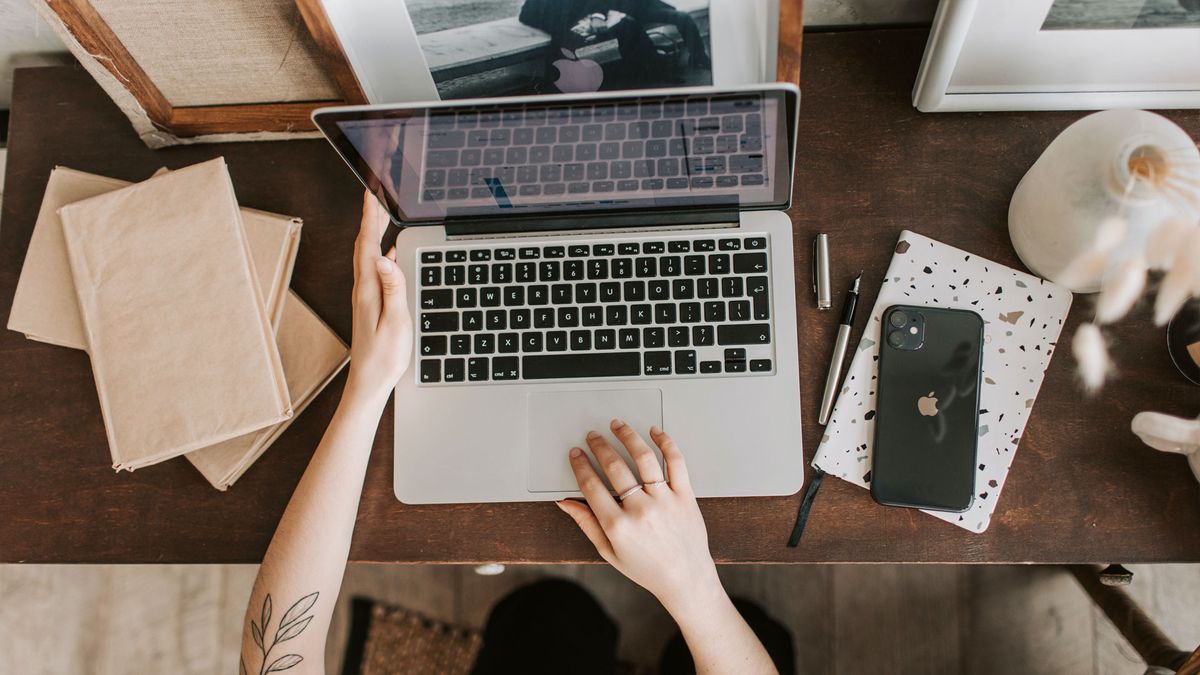 Looking for an Apple student discount? If you're in the US or UK, now's the perfect time to get one. Apple's currently running its Back to School sale, and that means there are some great savings to be had as well as one unmissable freebie.
In short, if you're a student then you can pick up worthwhile savings across pretty much the entire Apple Mac and iPad range (sorry if you're after a cheap iPhone, because they're not included). And now's the time to buy, because on top of your discounted hardware, Apple will also throw in a free pair of AirPods, with the option to upgrade to a wireless charging case or even a set of AirPods Pro.
How much can you save? It's hard to say; there's no set discount applied across the product range, but in general you can expect to knock something in the region of 10 per cent off the price of a new Mac or iPad. If you shop around, though, you'll likely find even better savings.
Read on to find out what you can get with your Apple student discount, and also to discover who's eligible for a discount (it's not just students) as well as how to apply. Want more Apple deals? Check out our Apple Back to School dedicated post, our iPad deals post or our regularly-updated guide to the best Apple deals. Meanwhile, read on for our guide to getting an Apple student discount.
Apple student discount
Apple student discount deals: US
Apple student discount deals: UK
Who is eligible for an Apple student discount?
01. Further or higher education students
To qualify for an Apple student discount you need to be 16 or older and enrolled in a further or higher education establishment such as a university or college, and have a student ID to prove it. So you if you're still as school you can still qualify; post-high school students in the US or sixth-form and university students in the UK are eligible.
Also note that you can get the Apple student discount as soon as you've been accepted onto your course, even if you haven't started it yet.
02. Parents of students
It's not only students who can claim an Apple student discount. If you're the parent of a student in further or higher education (as described above) and buying the device on their behalf, you'll qualify for the discount too. Remember, though, that you can't claim the discount if you're buying the product for yourself.
03. People working in education
If you work in education then you can also qualify for an Apple student discount. Staff members at further or higher education colleges and universities, both public and private, can apply; you'll need to provide documentation that proves where you work. You don't have to be a teacher or lecturer; non-teaching staff such as administrative workers are eligible too.
Also eligible for the Apple student discount are homeschool teachers, currently serving members of a school board, and currently service executives of a PTA or PTO (parent-teacher association or organisation).
How to get an Apple student discount
You don't have to be a student! Apple student discounts are available for students, teachers, education workers, parents, school board members and PTA members, and you can get them by visiting the Apple Store for Education and then verifying your credentials.
How you get it, however, varies depending on where you are. In the USA, visit the US Apple Store for Education, ideally using your university network, and follow the steps to choose your items. It's good to have your proof of eligibility to hand, although you may not need it, as Apple seems to be largely operating on a trust system, and only asking for this on a random basis.
In the UK, it's a little less straightforward. To get your Apple student discount, visit the UK Apple Store for Education where you'll be invited to sign up online via the student discount website Unidays. It's free to register, but you'll need to provide the name of your college and details about your course, or similar information if you're applying as a parent, teacher, etc.
If that all sounds like far too much hassle, there's an alternative route to getting your Apple student discount. It's possible to sign up by calling or chatting online with Apple directly, or by visiting an Apple Store in person (if current restrictions allow).
What products does the discount apply to?
If you're looking for a Mac, then the Apple Student Discount applies to the MacBook Air, MacBook Pro (13-inch), MacBook Pro (16-inch), iMac and iMac Pro, as well as the Mac Pro and the Mac mini. Meanwhile, if you're on the hunt for iPad, you'll find an Apple Student discount on the iPad Pro and iPad Air, as well as the iPad and the iPad mini.
The big news right now is that you can get an Apple student discount on select Mac computers (iMac, MacBook Air, MacBook Pro and Mac mini) and iPads (iPad Air and iPad Pro). You can save up to $200 / £280 on a Mac and up to $100 / £80 on an iPad, plus the chance to get a pair of free AirPods (worth $159/£159) thrown in, and a 20% discount on AppleCare+ to protect your devices.
The other big Apple student discount at the moment is on Apple Music. This one's a bit simpler: a straightforward 50 per cent off, which means you pay $4.99 / £4.99 per month rather than the normal $9.99 / £9.99 per month for up to 48 months.
Related articles: