Do You Want To WIN Gear from RJ Ronquillo's Pedalboard?
Now is your chance! Enter here:
---
See the Rig Rundown!
He's played with Santana, Stevie Wonder, and a host of other greats, and his lessons and demos on YouTube have garnered more than 15-million views—so there's…
See the board
The Main Vein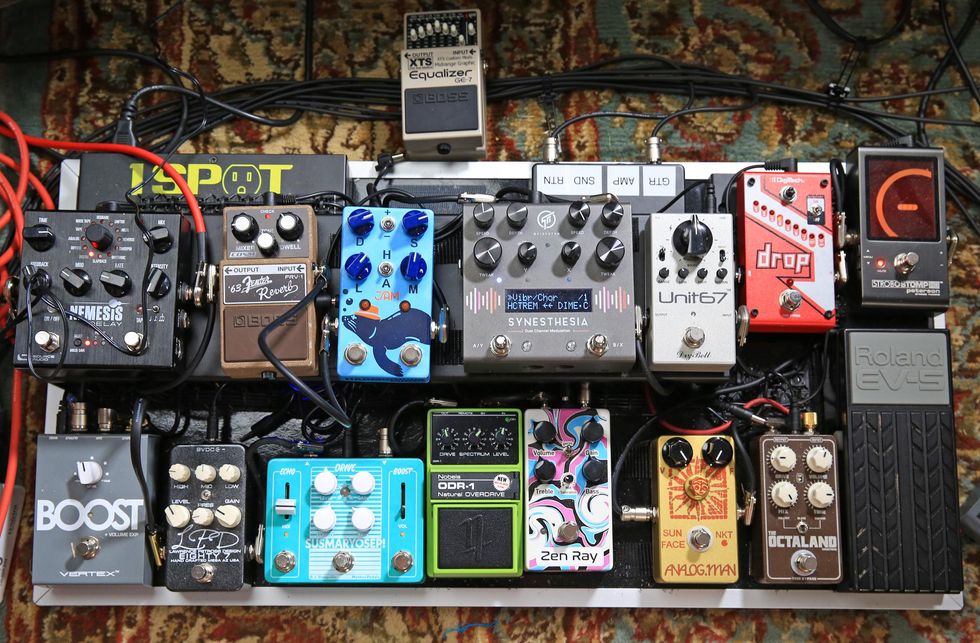 Here's what you can win :
Jam Pedals
We have a deep love for the harmonic tremolo's unique modulation character: a little bit phase-y and a little bit pulsing. It can add a complete, enveloping texture over your whole guitar tone, or sit more subtly as a fantastic 'widening' effect either straight mono or in a wet/dry rig.
We wanted to address some of the issues we found in our other favourite examples of the effect and add a superb amplitude trem to boot; enter the Harmonious Monk, a collaboration between JAM pedals and That Pedal Show!
From Your Site Articles
Related Articles Around the Web