Apple Black Friday 2021: Everything you need to know Apple Black Friday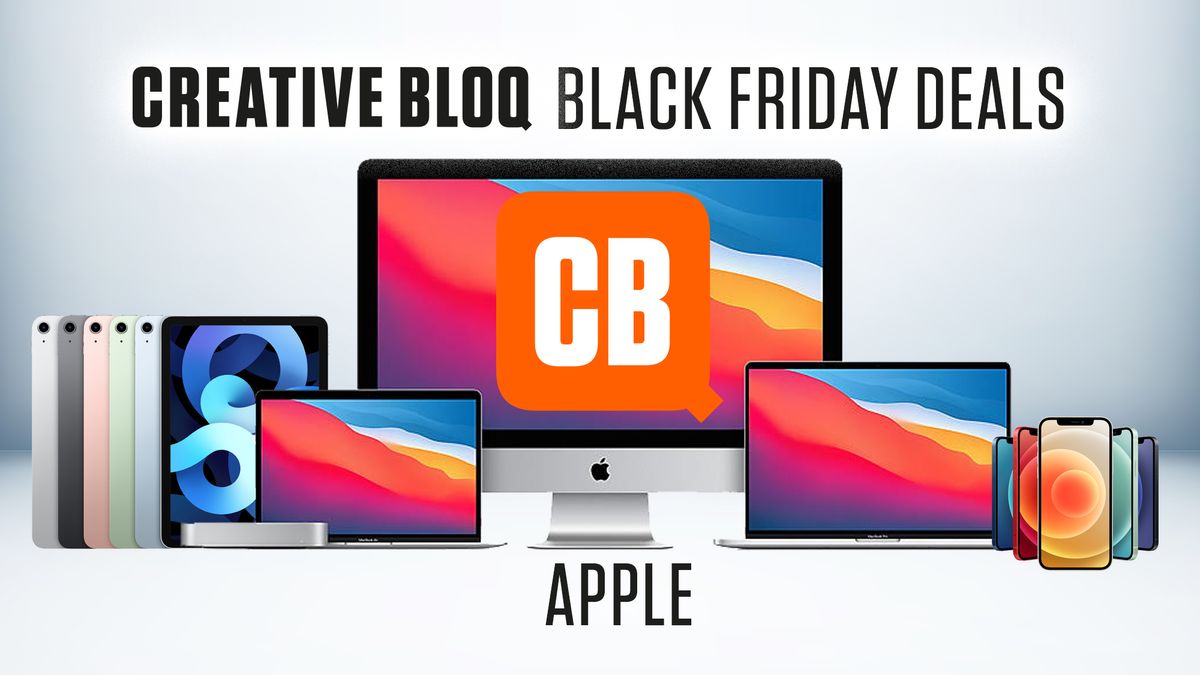 Apple Black Friday 2021 is one of the best times of the year to get a great discount on Apple's notoriously expensive product range. Apple has just released a number of new devices, including two new iPads, a standard iPad and an iPad mini, four versions of the iPhone 13 and the Apple Watch 7. If last year is anything to go by, we may even see some discounts on these latest products over the Black Friday/Cyber Monday weekend.
When new products come in, older offerings are often discounted, especially over Black Friday, so you may be able to get some cheap Apple deals over the period on older versions of the iPad, iPhone or Apple Watch. This is great news for those who don't mind not having the latest model, as the spec difference between the newest iPad and the older one, isn't that big, for example. But the older product is much more likely to see discounts over Apple Black Friday (yes, that's a thing now, just go with it).
In this article you'll find everything you need to know to get all the best Apple Black Friday deals this year. In the meantime, head over to our best Apple deals page for all the best year round offers on Apple products.
Apple Black Friday: When is it?
The Black Friday weekend always starts immediately after Thanksgiving in the US, meaning this year Black Friday would be the 26 November, with Cyber Monday falling a couple of days later on 29 November.
While those will almost certainly be the official dates for the Black Friday weekend, for the last couple of years we have seen retailers across the globe start the sales early, with some using the whole of November to offer great discounts. That said, most save the biggest and best deals for the official Black Friday weekend, so it's worth holding out if you can.
Does Apple have Black Friday?
Apple does join in with Black Friday, but not in the same way as other companies or retailers. Instead of offering discounts on its devices, it usually offers gift cards. That means that if you spend at the Apple store, you get a gift card to redeem at the Apple store at a later date. Last year you could get up to $200 / £160 but you had to buy a MacBook to get the top gift card.
Instead of heading directly to Apple, if you want an Apple Black Friday discount, you're better off looking elsewhere…
How to get the best deals over Apple Black Friday
The Apple Black Friday sale is one of the best times of year to get the biggest discounts on Apple gear. Apple kit holds its value incredibly well, which means finding worthwhile offers tricky. And more often than not, the discounts offered are modest. But if we've learnt anything about Apple Black Friday deals, sometimes a 5 per cent discount is the biggest you'll find, so while it might not seem like much, it's worth snapping up if you can find it
In terms of where to find the best deals, as we mentioned, don't bother heading to the Apple Store itself. The best deal you'll likely to find there is a gift card (to spend in at Apple) of some value included when you purchase a new device.
Almost all of the best Apple Black Friday deals come from third-party retailers. Amazon, Curry's and B&H Photo offered some of the biggest discounts last year, which included dropping the price of the all new MacBook Pro and MacBook Air by almost 10 per cent. These retailers will definitely be our first port of call when looking for the best Apple Black Friday deals this year. See below for a full list of the retailers that we'll be keeping an eye on over the Black Friday/Cyber Monday period.
Which products will be discounted over Apple Black Friday?
In short, we'd expect all of Apple's products, except perhaps the very newest, to be on sale over Apple Black Friday.
Here's a look at what we saw last year.
The MacBook Pro saw savings of around $60 last year over the Black Friday/Cyber Monday period, and there was up to £107 off at Amazon UK, taking the price to just £1,192. This was better than expected at the time because the M1 machine was so new, so we'd expect to see even bigger savings this year. We also saw savings on older models like the 16-inch MacBook Pro (2020), which had £200 off at Currys, taking it to £1,049.
Older MacBook Airs, such as the 2020 model, saw big discounts, too including $170 off at B&H Photo, taking the price down to $929 last year. Fingers crossed for something similar this year.
The AirPods Pro don't often see big discounts, last year we saw $20 off, taking the price down to $229.99 at Best Buy. There are often discounts on older AirPods though, so keep an eye out for those if you don't need the latest version.
There were deals to be had on the iPad, too – with £50 off the 2019 iPad, and also the odd $30 off the iPad Air. With the newer iPads having just been announced, we'd expect bigger discounts this year on older models, especially the iPad mini 5.
On iPhones and Apple Watches, it was more of a mixed bag, with discounts varying according to the different models. Last year, we saw some decent discounts on older Apple Watches such as the Apple Watch Series 3 and 4. There was even $70 off the Series 6 at Walmart. With the new Apple Watch having just been announced, here's hoping that means decent discounts for the older Watches.
In terms of the iPhone, the country you're in and the carrier and contract you want to give with will determine the type of discount you're able to get. But we're already seeing some deals on the brand new iPhone 13 Pro – Verizon are offering it for free – so that bodes well for anyone looking for an older iPhone, too.
Apple Black Friday: Quick links
We'll be updating this page in the run up to the big event, as well as during Black Friday itself, so bookmark it and keep checking back to ensure you don't miss any Apple deals.
Read more: