10 Practice Apps That Will Make You a Better Musician
More than ever before, guitarists are on the go. Finding time to sneak in a bit of practice is tougher than ever. Below are a handful of apps that will not only open your musical mind, but make more mundane tasks a bit easier.
SØLO
Cleverly designed by fusion guitarists Tom Quayle and David Beebee, this app helps you visualize how to navigate chord and scale tones all over the neck. It comes loaded with tons of progressions and challenges you to snake through by hitting the correct notes.
$14.99
IREAL PRO
This modern, tablet-friendly version of the famed "illegal" Real Book that sprouted up in the '70s is a treasure trove of changes to thousands of jazz, pop, rock, and country tunes. The app also allows you to choose style, tempo, key, and more to create customized play-alongs.
$14.99
1CHART
You don't have to be a session cat in Nashville to get the most out of this sleek app that aims to make your charts clean and easy to read. Using simple Nashville-style notation, you can create charts with either numbers or chord symbols, rhythmic figures, and much more.
$15.99
1chartapp.com
GUITAR NOTE ATLAS
Imagine this app is your handy travel guide to nearly every possible scale, chord, and arpeggio around. It features a bass mode, left-handed mode, and the ability to view both a single position and the entire fretboard at the same time.
$4.99
guitarnoteatlas.com
AMAZING SLOW DOWNER
If you're trying to get inside the licks of Vai, Satriani, Yngwie, or EVH, there will likely come a time when the notes are simply going by too fast. This app can tap into your streaming service and create customized loops, adjust the tempo, or even raise and lower the pitch of a tune.
$14.99
FENDER PLAY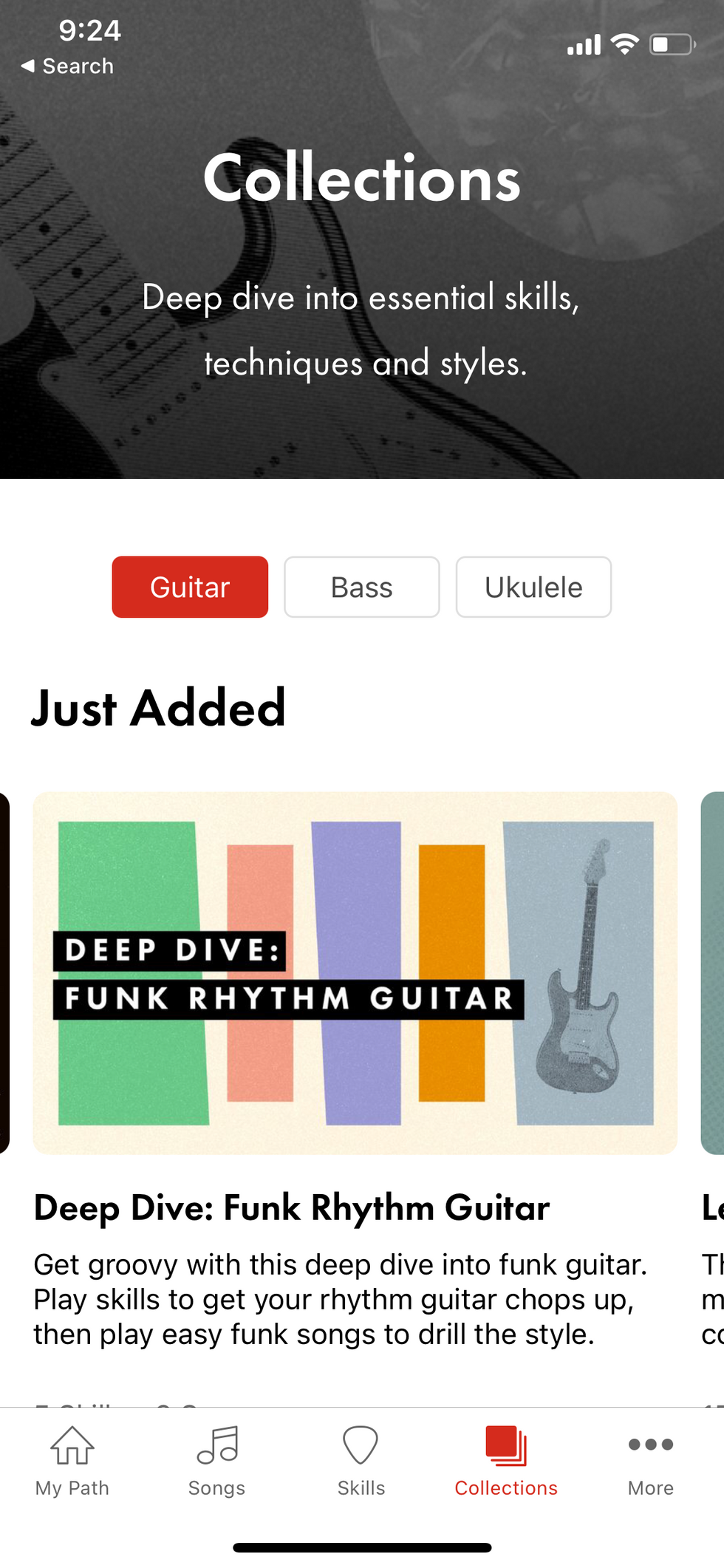 The focus of Fender's instructional app is to get your favorite songs under your fingers quickly, while teaching the fundamentals of good technique. The extensive song library covers everyone from the Beatles to Billie Eilish, in addition to courses on bass and ukulele.
$44.99/year
GIBSON APP
Inside this all-in-one app is a deep collection of instructional materials, song tutorials, a tuner, and a progressive learning path that uses augmented reality to help you better recognize what you're doing right and wrong.
$14.99/month
ULTIMATE GUITAR TABS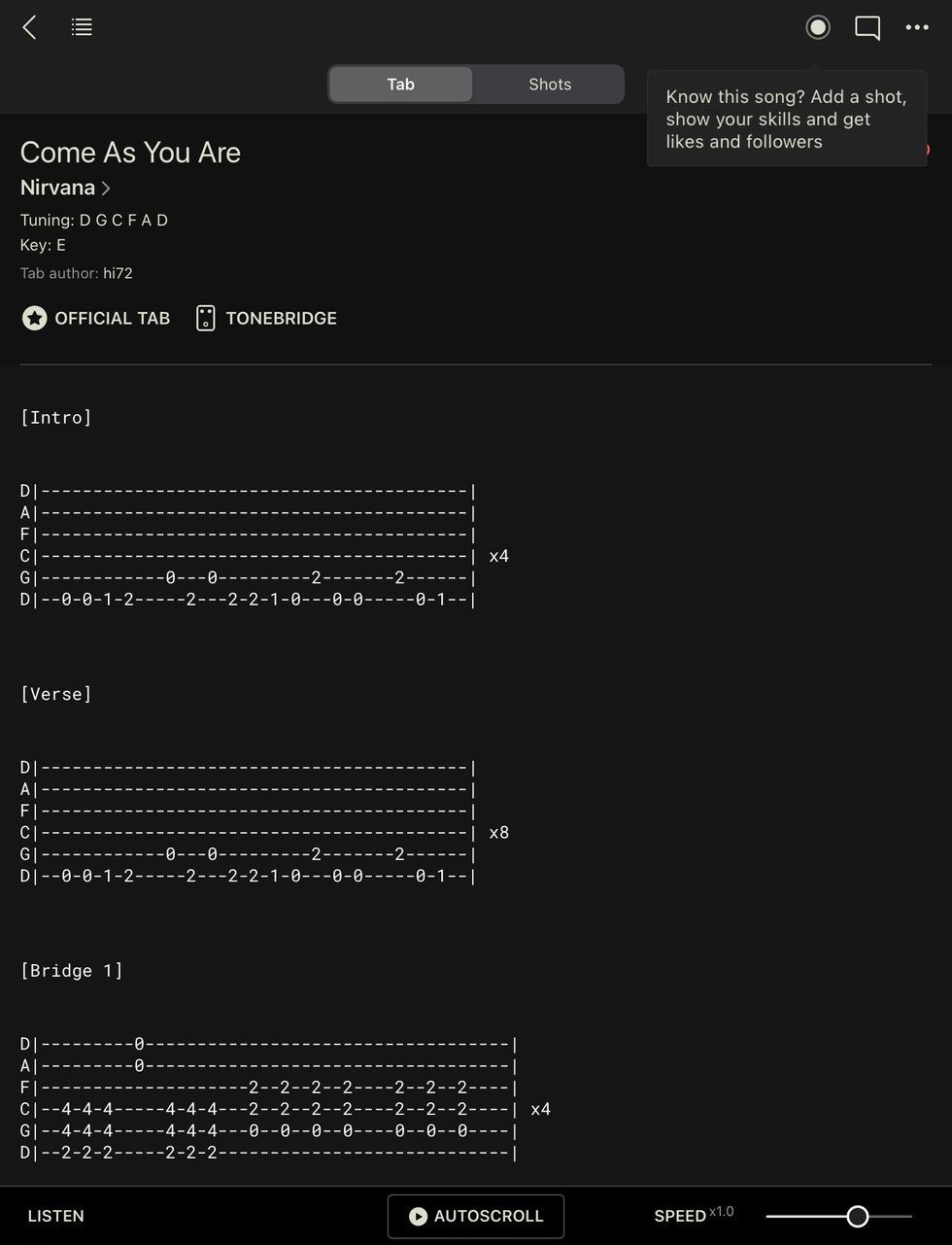 This app serves as an extension of the largest collection of user-sourced guitar tab on the internet. Nearly every style of guitar is represented here, and the app also includes backing tracks, transposable chord charts, and much more.
$5.99/month
ultimateguitar.com
GUITAR PRO
One of the more popular guitar notation programs is available in a mobile version that will let you view pro-looking tab on the go. There are 19 available sounds, support for 4- to 8-stringed instruments, a mySongBook portal to learn your favorite songs, a metronome, and extensive looping controls.
$6.99
guitar-pro.com
HUMANOME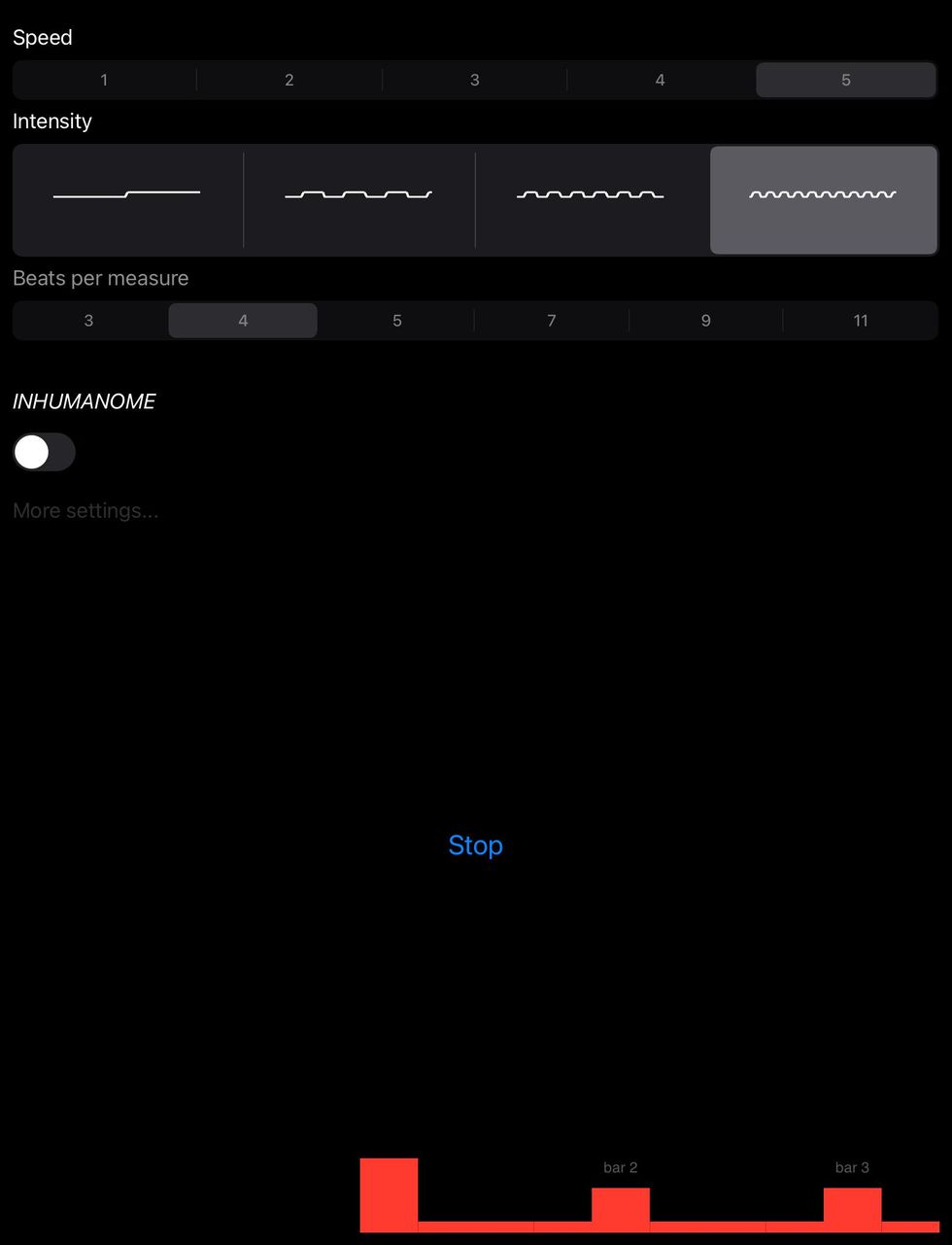 Only the mind of Wayne Krantz could come up with this twisted take on a metronome. It's designed to not only improve your internal clock, but help you adapt quickly to sudden changes in tempo. If you're feeling adventurous, then make sure to check out inhumanome mode.
$2.99
waynekrantz.com
From Your Site Articles
Related Articles Around the Web