Black Friday monitor deals: The best Black Friday offers on monitors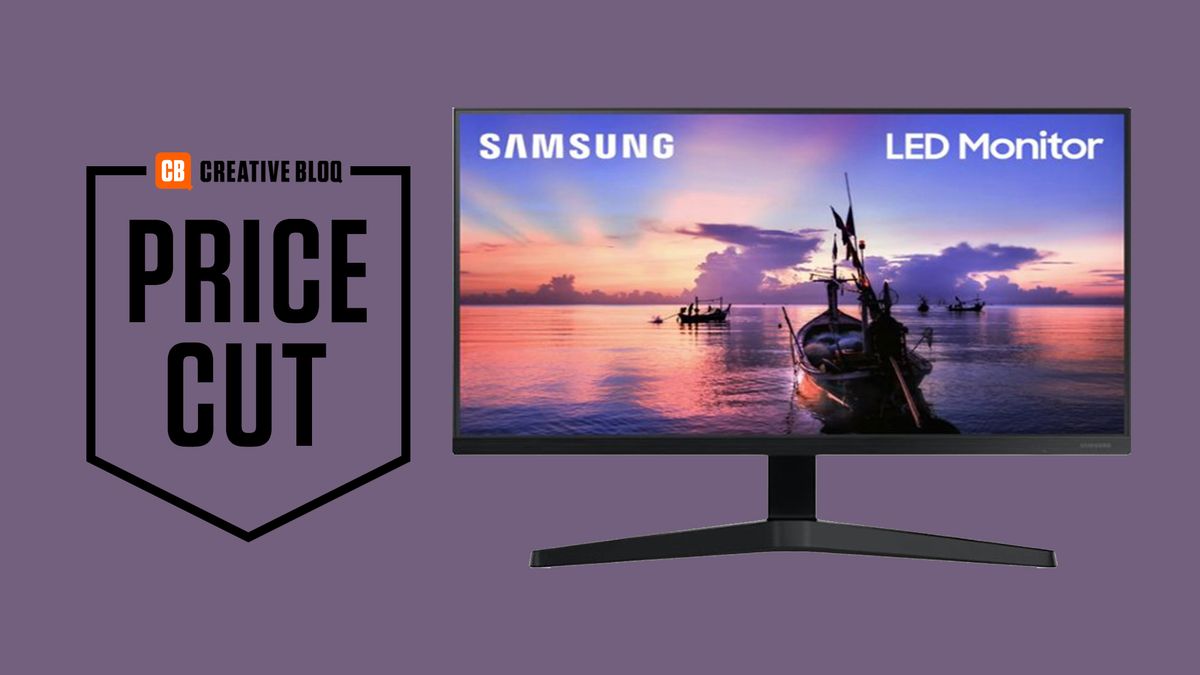 Black Friday monitor deals
Black Friday is one of the best times to shop for a monitor, and we've got the best Black Friday monitor deals collected in one handy page. While Black Friday and Cyber Monday are definitely great times to snag a deal, it can be a pain to stay abreast of the offers that different retailers have on the books and figure out which one is best. That's where we come in!
There are loads of fantastic monitors available right now. If you want a top-of-class 4K professional monitor that displays billions of colours, then there are plenty to choose from. If you'd rather focus on a fast frame rate and minimal input lag for blisteringly fast gaming, there are loads of those too. Curved monitors, touchscreen monitors, 8K monitors – we could go on. And in fact we have; you can scroll down to where we've collected all our monitor guides in one place. Suffice to say, whatever type of user you are, you're more than catered for.
Even if you don't need any of these things, and just want a simple monitor for browsing the internet on a family PC, then you're in the right place. We'll be updating this page continually in the lead-up to Black Friday and Cyber Monday 2021, bringing you all the best deals on monitors from all the biggest and best retailers. You can scroll down right now to see what's on offer, or bookmark the page and check back later to see a refreshed list of the latest deals.
When is Black Friday 2021?
Black Friday doesn't take place on the exact same date every year – which makes sense after all, as it's always on a Friday. Black Friday takes place the day after Thanksgiving in the US, which means that this year, it's happening on Friday the 26th of November. Cyber Monday then follows after the weekend, meaning that Cyber Monday 2021 will take place on Monday the 29th of November.
You might think you've got a while to wait, but things aren't that simple. Not only will that date come around quicker than you'd think, as they always do, but also these days retailers don't necessarily wait until the actual Friday before starting discounts. It's more and more common for Black Friday deals to be introduced in the days and weeks leading up to Black Friday, to start getting a jump on the competition. This means there's no reason to wait if you're aiming to get a Black Friday deal on a monitor!
How to get the best Black Friday monitor deals?
The key is to be proactive. We've put this article together to help you by providing as many Black Friday monitor deals and links as possible, and we keep it up to date, so a good first step is to keep this page bookmarked and check back regularly. Existing deals will change and new monitor deals will come online, so keep an eye out, and be ready to pounce.
To that end, it's worth thinking about what monitor you want beforehand, so that you're ready when a particular model is discounted. Which monitor is right for you will depend on what you want to do with it – a good gaming monitor is different to a good photo-editing monitor. This will also dictate how high a spec you need. Having 4K, for instance, is pretty essential for video editors these days, but if you're just using a monitor for casual browsing, you can probably do without it.
We have loads of guides to the best monitors of each type, so you can narrow down your search based on what you're interested in:
Where to get the best Black Friday monitor deals
We'll be using this as a hub page to provide you with all the best Black Friday deals on monitors of every type. However, it can also be worth hunting through the retailers yourself, if you have the time and the patience. Below we've compiled a list of reliable, trustworthy retailers who stock a good selection of monitors:
Adorama.com: Discounts on a range of monitors in the US
Amazon.com: Offers on a range of monitors
Amazon.co.uk: Regular offers on monitors
B&H.com: Plenty more monitors deals in the US only
Currys.co.uk: Offers deals on monitors
John Lewis.com: Reputable UK retailer with offers on monitors
Laptopsdirect.co.uk: Often has cheap monitor deals
TecoBuy: Savings on a wide range of monitors
Very.co.uk: Stocks a healthy variety of the best monitors
The best Black Friday monitor deals
One thing that's generally a safe bet on Black Friday is that the best discounts won't necessarily be found on brand new cutting-edge monitors. Generally, the best deals will be found on slightly older models that the manufacturers and retailers have an interest in shifting at a discount.
Luckily, most users have no reason to need the latest, newest monitor, and so getting a monitor from 2020, 2019 or earlier at a discount price makes a lot more sense than buying a new one at premium cost.
Check the best current prices for monitors in your region in the widgets below, and check back here for specific deals as they emerge.
Best monitor Black Friday deals: US
Best monitor Black Friday deals: UK
Read more: