The Edge and Bob Ezrin Announce Charity Guitar Auction to Benefit Music Rising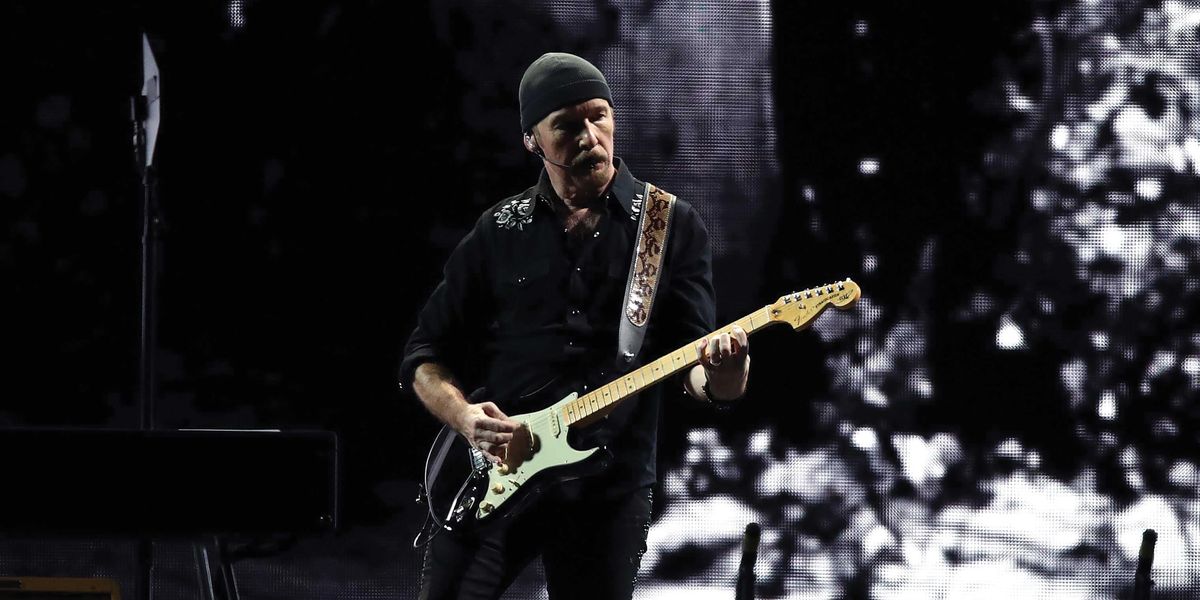 U2's The Edge and producer Bob Ezrin, Co-Founders of Music Rising, (musicrising.com) have announced Guitar Icons: A Musical Instrument Auction to Benefit Music Rising to take place December 11th, 2021, starting at 10:00 a.m. PST. Hosted by Van Eaton Galleries (vegalleries.com) in Los Angeles, the live and online auction will offer a significant collection of guitars and other music memorabilia by some of the world's most prominent musicians and friends of Music Rising. The auction will take the charity back to its roots and help support the musicians of the NOLA region after a long period being without income.
---
Guitar Icons: A Musical Instrument Auction to Benefit Music Rising includes an exclusive collection of important instruments donated by friends of the charity. All of the instruments have a unique and special story and provenance and together make up an extraordinary example of some of the greatest moments in music history.
"The music of New Orleans has influenced various styles of music borrowed from early traditions. It is the birthplace of jazz and represents a musical culture which bears great significance to most every genre today. I can't imagine what it would feel like to lose my ability to do what I love – making music. Unfortunately there are many musicians and crew members who continue to struggle since the pandemic. If this multigenerational chain is broken, we lose more than just a few concerts we lose an entire culture that stretches back centuries. Some of the world's greatest musicians and friends of Music Rising have generously donated their personal instruments to raise money for Music Rising. We hope you have a chance to bid on one or more of the beautiful instruments in the auction. The monies raised goes to musicians and crew. Your support continues to be invaluable to Music Rising." – U2's The Edge
The auction will take place at Van Eaton Galleries located at 13613 Ventura Blvd in Sherman Oaks, California beginning at 10:00 a.m. PDT on Saturday, December 11, 2021. The auction will also stream live and be online via various auction platforms all available through https://vegalleries.com/musicrising. A public exhibition of the collection will begin Monday, November 22, 2021 at the gallery and can be visited by collectors and fans by appointment. Proceeds from the auction will be administered by the New Orleans Jazz & Heritage Foundation on behalf of Music Rising.
From Your Site Articles
Related Articles Around the Web