Nintendo Switch January sales live blog: the best Switch New Year sales live now
Refresh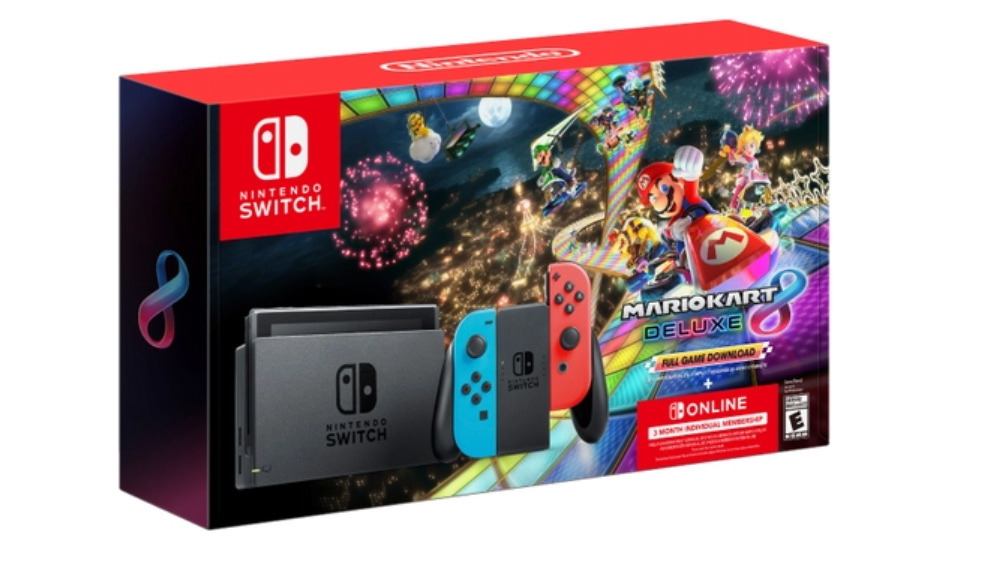 A big happy New Year to all our readers in the UK, where 2022 has just begun! For anyone hoping to start the year with a new console, here's a quick recap on the best Nintendo Switch options we've seen so far as the January sales get underway.
There aren't many savings to be had in the US at the moment, which isn't surprising considering how low stock has been, but there is a great Switch bundle deal at the Nintendo Store, which gets you the original Switch with Mario Kart 8 Deluxe and 3 months of Nintendo Switch Online for just $299 – the price of the console itself.
Meanwhile, we've seen better stock on the Nintendo Switch Lite in the US than we've seen for a long time. Adorama has the Nintendo Switch Lite in blue or turquoise – With Animal Crossing New Horizons and a 128GB memory card for $293.97
Over in the UK, a lot of the best bundle options are also direct from Nintendo. You can get the Switch with Ring Fit Adventure for £309, or for £359, you can add in an extra game, with several options available. Elsewhere, you can get the shiny new Switch OLED with a game from £319.19 at Game.
We'll be updating this blog throughout New Year's Day, so make sure you check back later to see what's new. In the meantime, you might also want to start selecting from the best Nintendo Switch accessories.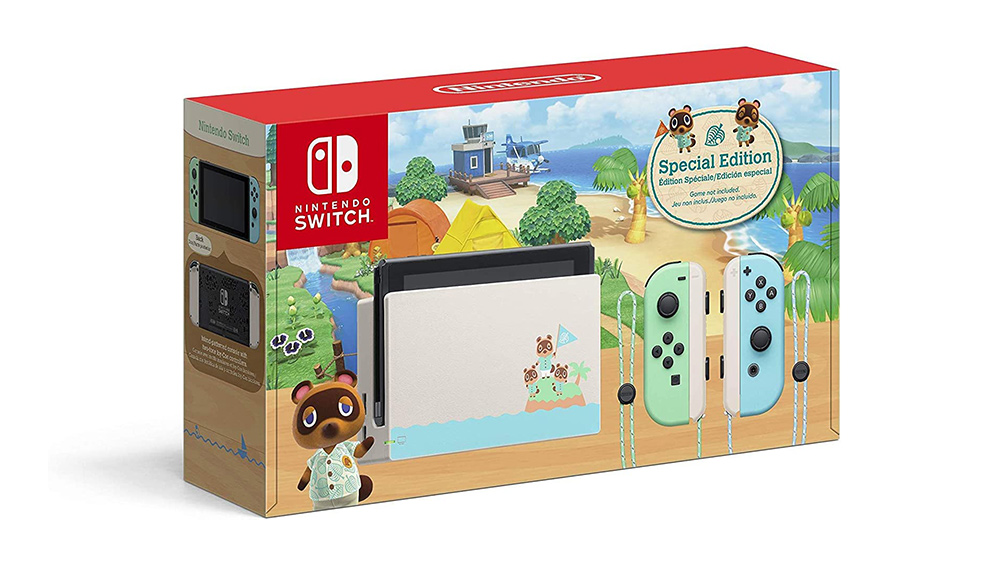 Now, special edition Nintendo Switches aren't for everyone. Some of them are understated enough to appeal beyond hardcore fans of specific games – the metallic grey Dialga & Palkia Switch Lite, for example, looks pretty sleek. But the same can't be said for this special edition Animal Crossing Switch. While "colourful" is one of the adjectives most used to describe Nintendo's best selling console, this edition is probably a little too playful for most gamers' tastes. But if you're a huge fan of Animal Crossing however… it is the same price as the standard edition of the original Switch, and it's one of the most available options in the US right now. It's £299 at Amazon and Nintendo and Best Buy.
Not keen? Amazon also has stock for the Switch with the more sober grey Joy-Cons too.
There's no sign of the Animal Crossing edition in the UK, but if you do want a special edition Switch that stands out from the rest, the Nintendo store has the grey/black Monster Hunter Rise edition with elaborate golden illustrations on the dock for £339.99.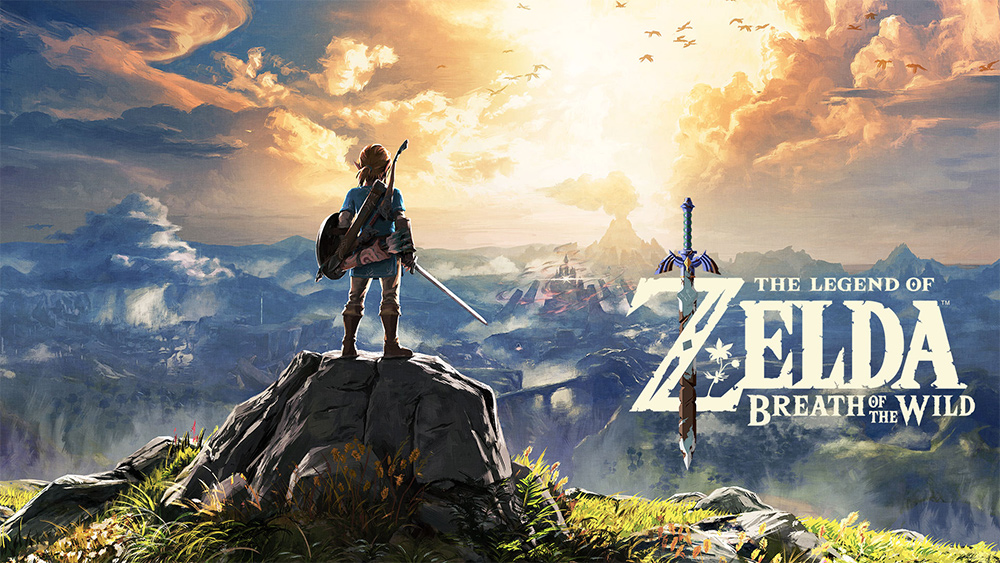 For more deals on games if you've already got a Switch – or if you've just ordered one, it's well worth taking a look at GameStop right now. It has $10 off Mario Kart 8 Deluxe – now $49.99, $10 off Super Smash Bros – now $44.99, $23 off Zelda: Breath of the Wild – now $36.99, and $24 off Super Mario Bros U. Deluxe – now $35.99. It also has buy two, get one free on a range of pre-owned games.
Over in the UK, Game has a lot of discounts too, although not on the biggest titles. Its offers include £10 off Lego Worlds – now £24.99 and £7 off Who Wants to be a Millionaire – now $17.99.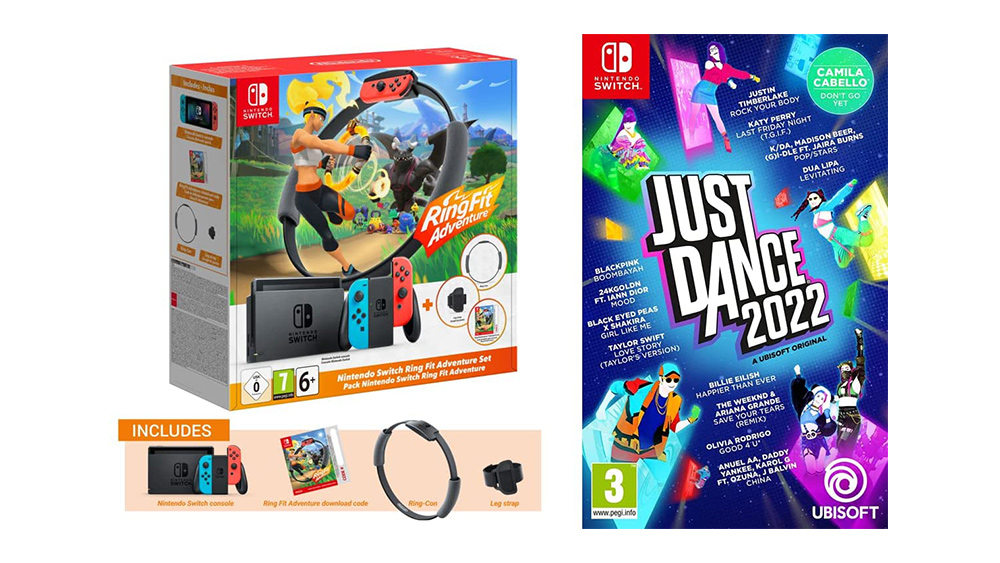 With fewer than four hours to go until 2022 in the UK, how about this for the ultimate package for the New Year? Resolve all those new year, new body resolutions with one neat Nintendo Switch bundle. You get the original Switch console with Ring Fit Adventure and Just Dance 2022 for £343.99, a saving of £75.99 (although you'll actually find Just Dance 2022 reduced at several retailers seeing as we're only hours away from 2022 itself).
There are no such bundles to be found in the US, but if you already have the Switch and fancy busting some dance moves, you can grab Just Dance 2022 for half price – now $24.99 at Target and start the new year reliving the top tracks from 2021.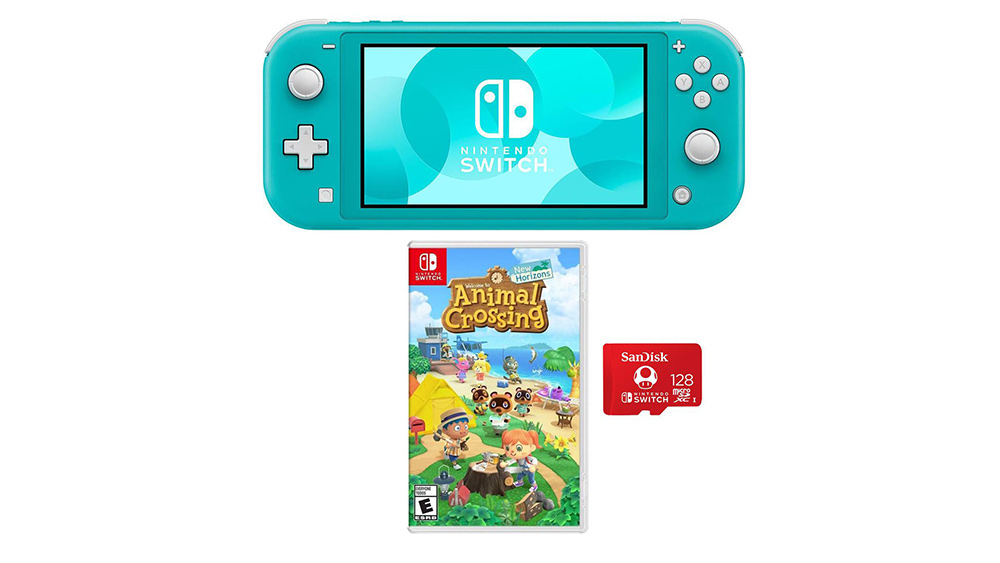 Perhaps the biggest Switch news in the US as we approach New Year is that retailers have the Switch Lite in stock! The smaller, self-contained version of the Switch has been almost impossible to obtain online lately without paying an inflated price, but you currently have several options, especially at Adorama, which is offering several bundles. You can get the Nintendo Switch Lite in blue or turquoise – With Animal Crossing New Horizons and a 128GB memory card for $293.97. The package is also available with Metroid Dread for the same price. Adorama also has the metallic gray Switch Lite Dialga & Palkia Edition With Pokemon Diamond and a 128GB card for £359.99.
If you want the console alone, Amazon has is it in coral for the standard £199.99, as does Best Buy, while GameStop has the Dialga & Palkia edition.
For a long time, stock of the Switch Lite was a lot easier to come by in the UK, but not today. None of the main retailers in the UK currently have stock available online, while Amazon only has options with a mark up of around £30 to £227.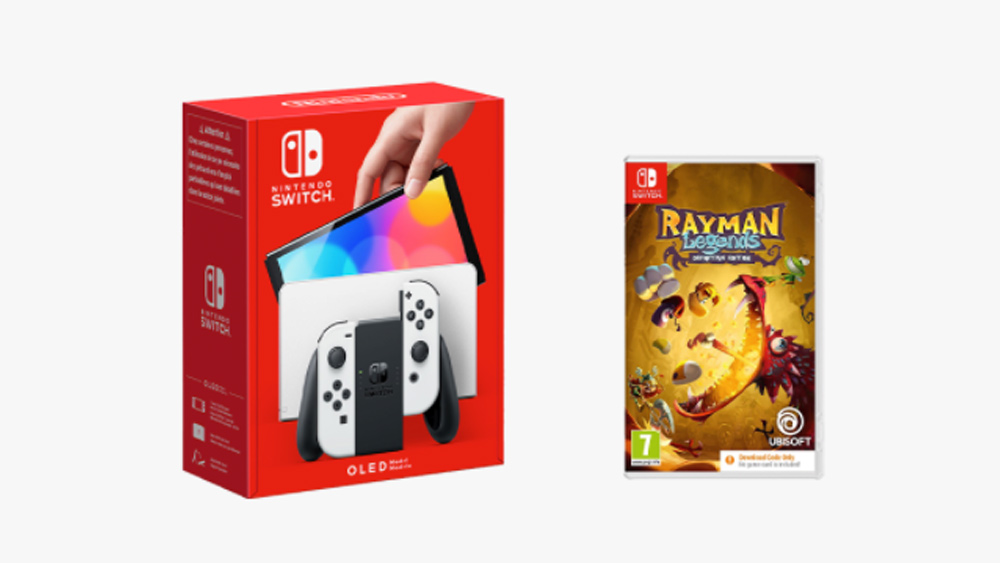 We mentioned earlier that we didn't expect to find any discounts on the latest Switch, the OLED version with its improved screen, stronger kickstand and twice the storage capacity. There certainly aren't many deals to be had, but in the UK Game does have some discounts on bundles. There are several available, all offering the Nintendo Switch OLED + one game for £319.19, which means you're basically getting the game for under £10. Choose from the OLED with Rayman Legends, Lego DC Supervillains, Mario and Rabbids Kingdom or Lego The Incredibles.
No such luck in the US, where your best chance to get the OLED Switch is currently at GameStop for the standard price of $349.99, or for $329.99 pre-owned.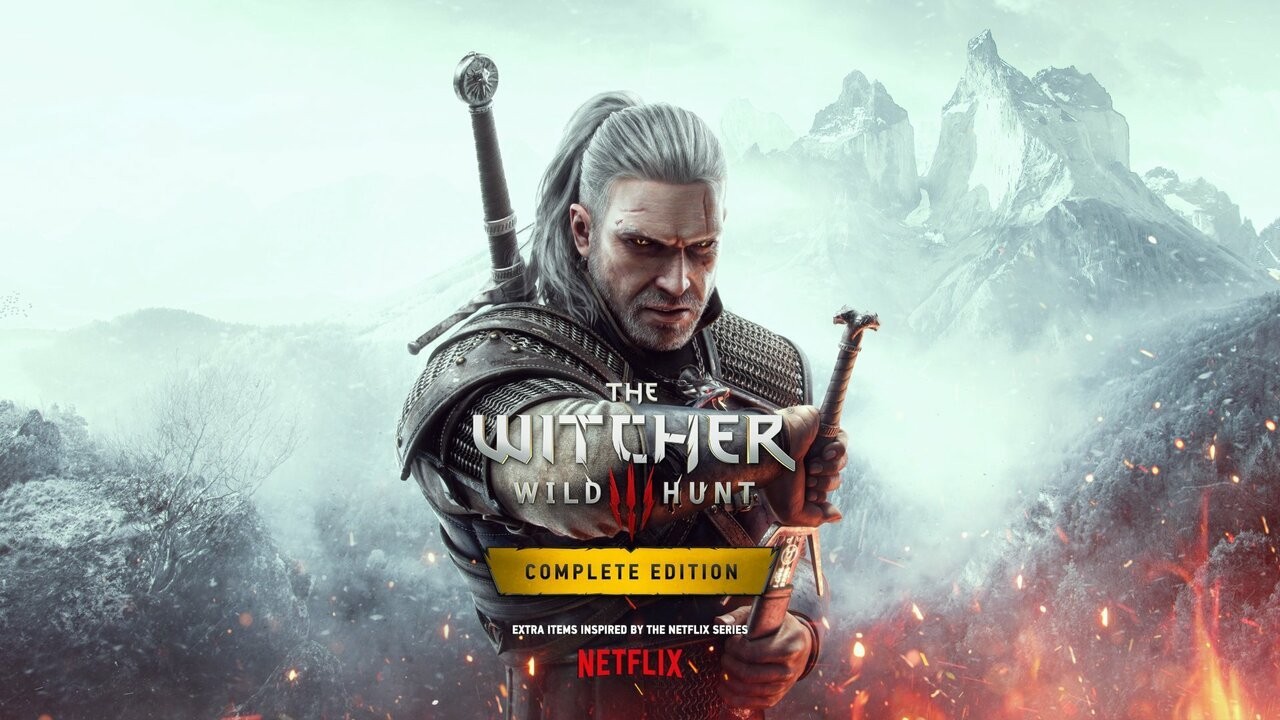 The January sales are usually a good time to find discounts on Nintendo Switch games, and this year is no exception. One of the best places to find bargains is Nintendo's own e-store, both in the USA and the UK.
For example, in the US, Mario + Rabbids Kingdom Battle has dropped from $59.99 to just $11.99; Blasphemous Switch has been reduced from $24.99 to $6.24, and the price of Secret Neighbour has slumped from $19.99 to $4.99.
In the UK, meanwhile, The Witcher 3: Wild Hunt – Complete Edition is down from £49.99 to £24.99, Mario Golf: Super Rush has been discounted from £49.99 to £39.99, and Tony Hawk's Pro Skater 1 + 2 is reduced from £39.99 to £21.99.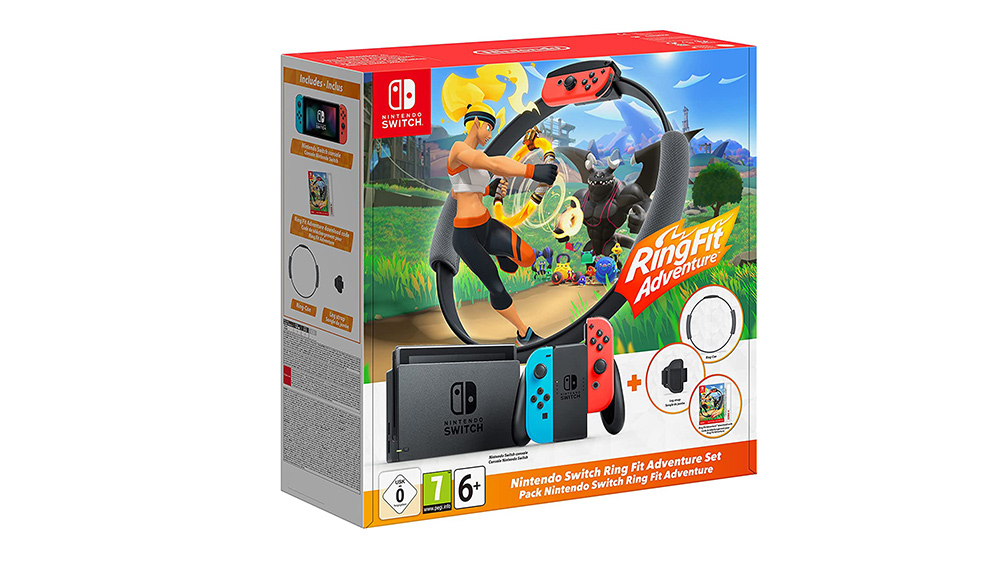 The New Year is traditionally a time for turning over a new leaf and getting fit and healthy. And here are two great bundles in the UK to help you do just that. Amazon has a bundle of the Nintendo Switch (Neon Red/Neon blue) + Just Dance 2022 for just £263.99, saving you £65.99 on the price of buying separately. Alternatively you could get the Nintendo Switch Neon Red/Neon Blue + Ring Fit Adventure for £309, a saving of £60.99 on what would normally cost you £369.99 in total.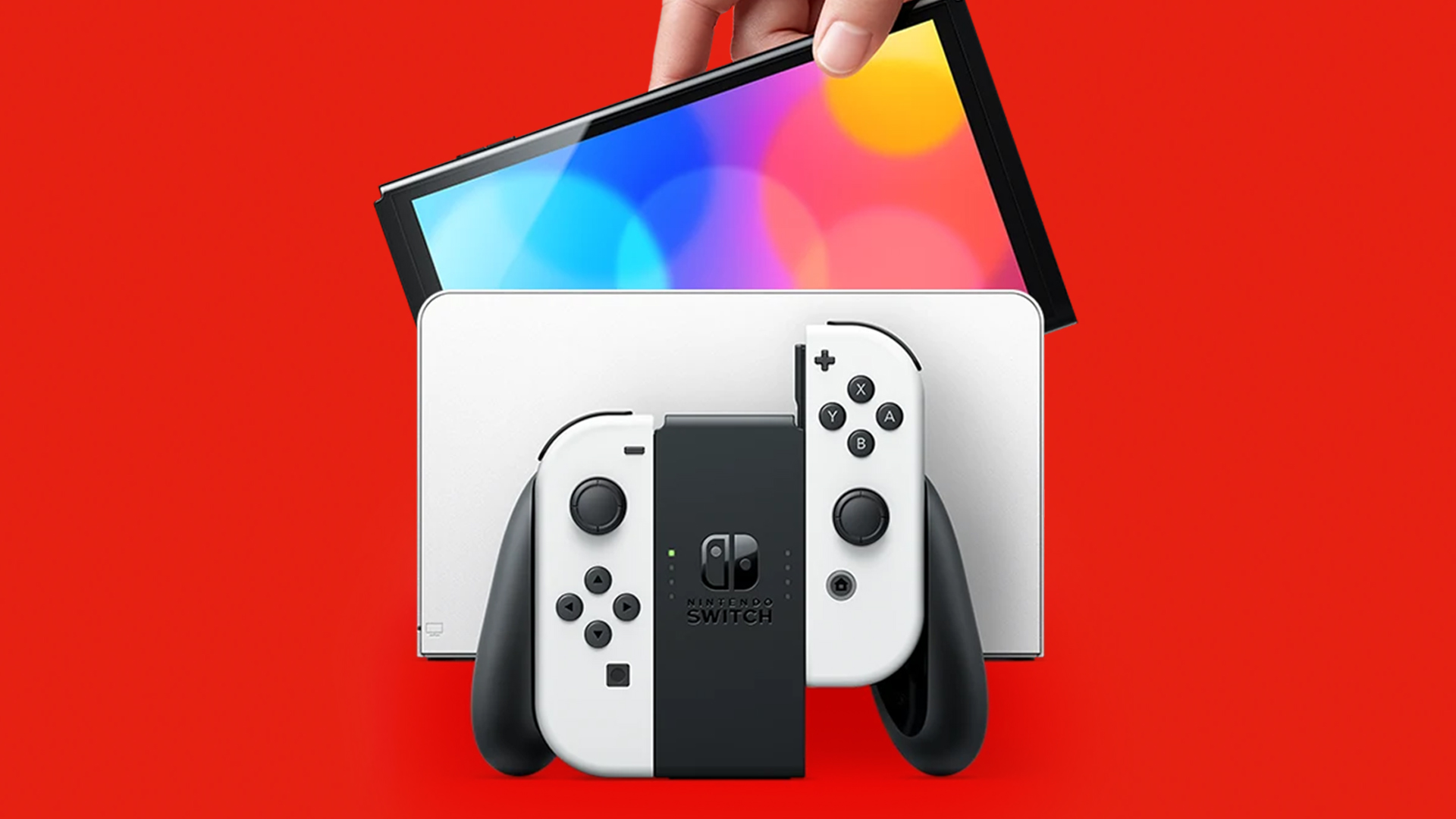 In the US, stocks of the latest Switch console, the Nintendo Switch OLED, have been rarer than hen's teeth of late. And things aren't like to get better: a couple of days ago, Nintendo president Shuntaro Furukawa stated that component shortages means the OLED could be short of supply in 2022.
So we're not at all surprised that where stock is available, prices have risen above the baseline price of $349.99 (note that they're "temporarily sold out" on Nintendo's official site). For example, the lowest price on Amazon is currently $399.99, and that's for a used model; for new, you're looking at £439 and upwards!
Thankfully we've found a better price than that: GameStop is currently selling stock at the standard price of $349.99. Plus if you're happy with a preowned console, then at time of writing, then you can even get one for $329.99, saving you $20.
In the UK, meanwhile, there aren't any big discounts either. But at least there is stock, and you don't have to pay over the odds, with Very matching the standard price of £309.99 and Amazon discounting it by a whole 99p, at £309.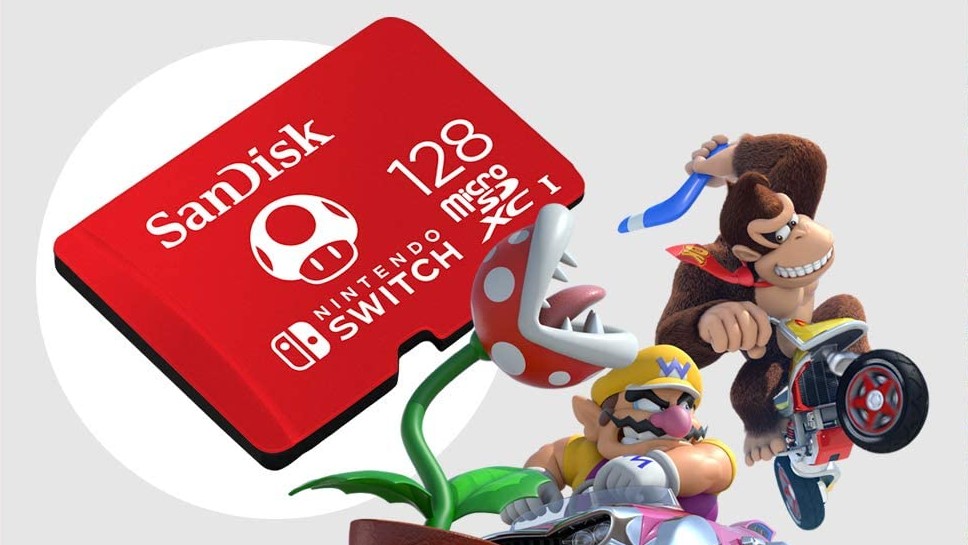 If you're in the US and already have a Nintendo Switch, here's a great bundle from Amazon.com that can save you a lot of cash.
Firstly, you get a SanDisk 128GB MicroSDXC Card, worth $35, which is optimised for the Switch, and allows you to store extra games and data on your device.
Secondly, you also get a 12-month membership to Nintendo Switch Online, worth $20. This online subscription service includes cool features such as online multiplayer, cloud backup for your game data, the ability to voice chat with other players, access to a library of 100+ Super NES and NES games, as well as other promotions and offers.
In total, these two things would add up to $55, but Amazon's bundle only costs $40.98, saving you $14.02, or 25 per cent of the total. These kinds of offers don't tend to last long, so don't hang about if you're interested.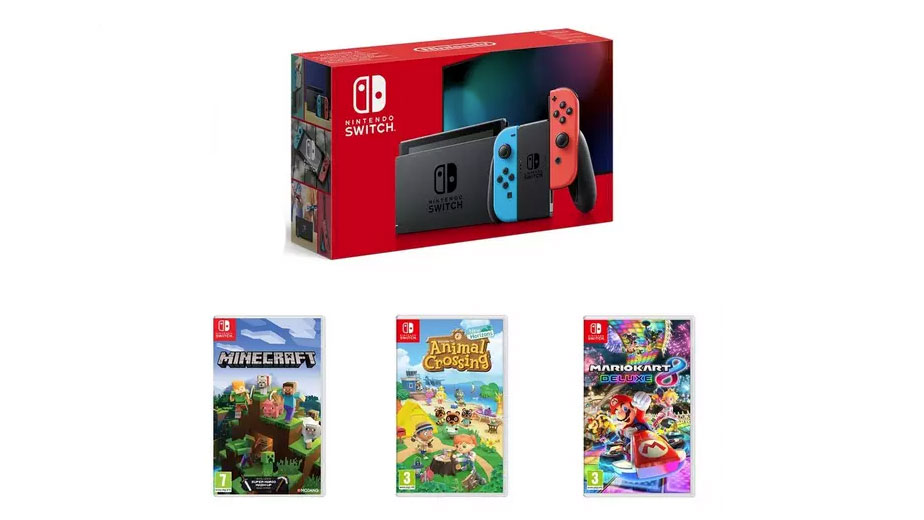 If a Switch is top of your new year sales list in the UK, you're in luck. Right now, Very has an excellent bundle deal that combines a Nintendo Switch console up with three super-popular games – Animal Crossing New Horizon, Minecraft and Mario Kart 8 Deluxe – all for £359.99.
You save about £20 by getting them as a bundle, which doesn't sound like much, but it saved the hassle of finding and ordering them individually, plus removes any extra postage costs too. Hurry though, this bundle is selling fast!
Welcome to our Nintendo Switch January sales live blog. As the new year rapidly approaches, retailers across the globe are offering more deals on Nintendo's popular console. After Christmas we saw some really decent deals, however, especially in the US, stock levels were still sparse.
Thankfully, there is a lot more to speak of now, however, you need to be wary you're not paying over the odds. That's why we'll be posting all the best deals here as they arrive, so if it's Switch you're after, you're sure to get good value for money. We'll also be looking for accessories and games, so if you've already got a console, you'll still find some offers of interest.
Don't forget, the standard retail price for the Nintendo Switch is $299 / £259, and for the Nintendo Switch Lite $220 / £199-£239. Anything lower than that and you're saving some cash, anything higher and the price has been inflated due to high demand.