Which Album Would You Keep on a Keychain USB Drive?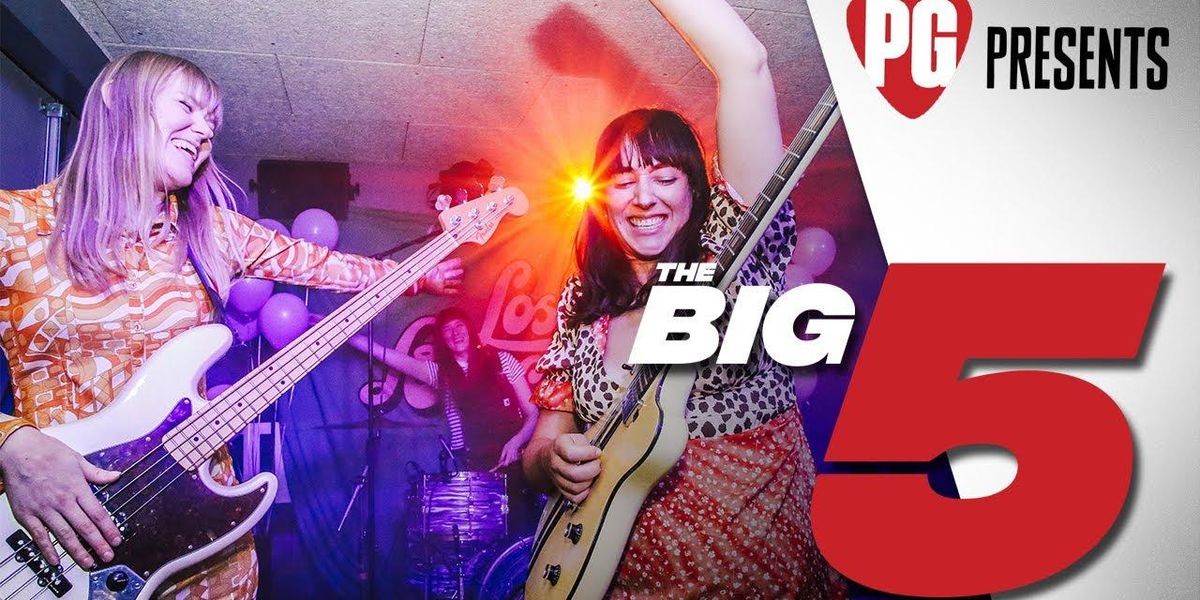 You do not need to be a manufacturer to have a grasp on supply shortages, as they happen quite frequently in our modern world, even outside of a global pandemic. Often it is simply caused by overwhelming demand. On my hunt for processors, I was reminded of the scene in Jingle All the Way when Arnold Schwarzenegger and Sinbad are going to outlandish lengths to acquire the hottest holiday season toy, Turbo Man. Supply shortages can feel like that. (Remember, nobody wants Booster!)
Global economics is by no means a strength of mine. I am more adept at shipping logistics. This often unappreciated system is made up of processes like FOB, Ex Works, ISF bonds, HTS codes, and customs. Now, before you feel compelled to save yourself from these abbreviations, I would like to happily promise that I am not going to be elaborating on any of that.
The electronics industry has not gone unscathed by the shortages that are currently presenting themselves, most notably in the world of semiconductors, which are typically made with silicon or germanium. A substantial number of the world's semiconductors are made by the Taiwan Semiconductor Manufacturing Company (TSMC), who are responsible for these tiny yet powerful components that OEM companies design their products around. Amongst these components lie some heavy hitters. Most notably for our industry are the SHARC and Blackfin processors made by Boston-area company Analog Devices. These, and other DSP chips, are at the core of many of our favorite pedals—pedals that simply could not exist as they do without them.
We work amongst a brilliant, innovative group of artists, and, though our business cards may say "designer" or "engineer," it can be easy to forget the art form behind the work.
I've been wondering where this will lead our industry. We work amongst a brilliant, innovative group of artists, and, though our business cards may say "designer" or "engineer," it can be easy to forget the art form behind the work. We may be tinkering with breadboards instead of shredding on stage, but in our wonderful little industry, we're all musicians and/or music lovers. If you say engineer, it's easy to invoke visions of a person going over blueprints for a building. If you just say artist, it may be equally easy to imagine a financially challenged person painting on a canvas in a studio apartment. Perhaps some of that stigma has dwindled over the years. I hope that is the case.
Back to my wondering!
Like other artists, we pedal manufacturers create new products and bring them to market. Supplier shortages have caused delays in our manufacturing, and I wonder how we will see companies pivot. Whether you have noticed it or not, we have seen it before—and we've had to come up with creative solutions. Let us take a certain shortage scenario and play out what could possibly happen. Say a pedal company makes a model with a specific knob, and the knob manufacturer cannot produce it for an extended period for some unforeseen reason. The pedal company might see this potential speed bump and pivot so that they can keep manufacturing that model. Change the finish color, substitute different knobs and, voilà, a limited edition is born.
The semiconductor shortage has me wondering what we might see in the months to come. Maybe a bump in releases that are built around more commonly available components? Perhaps we will see companies institute waiting lists or batch releases that coincide with their ability to get ahold of the components they require? Regardless of outcome, my hat is off to the manufacturers traversing and adapting in this situation. A shortage of supplies is not a shortage of ideas.
Now let's talk about shipping logistics!
Read More Show less