Best student laptops: the best devices for school, college and university in 2022
The best student laptops need to juggle a lot of features to tick all the right boxes. They need to be slim and lightweight enough to carry around in a bag without causing any discomfort, while also having enough battery life to keep chugging along for a full day of work as you may not be situated near a power outlet. On top of this, you need the device to be powerful enough to run all the applications you need for your studies, all while being affordable enough for you to not live on ramen after purchasing.
All the laptops on this list have been picked for students at either school, college or university and cover a range of budgets. Many also have a good-quality webcam and integrated microphone for joining digital lectures and double as entertainment devices for streaming your favourite shows after a hard day of study.
With so many students returning to college and university now that Covid-related restrictions are lifting across the world, our attitude towards technology has changed. Laptops and tablet devices are now an essential part of education, allowing folk to tune into lectures and lessons remotely even if they can't physically attend, and providing ways for young people to stay connected with each other and family during uncertain times.
Thankfully, there are plenty of options available on the market right now so you'll be left spoilt for choice. With that in mind, we've collected a list of our recommended favourites below so you're not too overwhelmed with all of the options.
For more help choosing, scroll down to what to consider when buying a student laptop at the bottom of the guide. If you're specifically after one of Apple's products, check out our guide on how to get an Apple student discount. We've also got you covered if you want ideas on the best iMac alternatives.
The best student laptops available now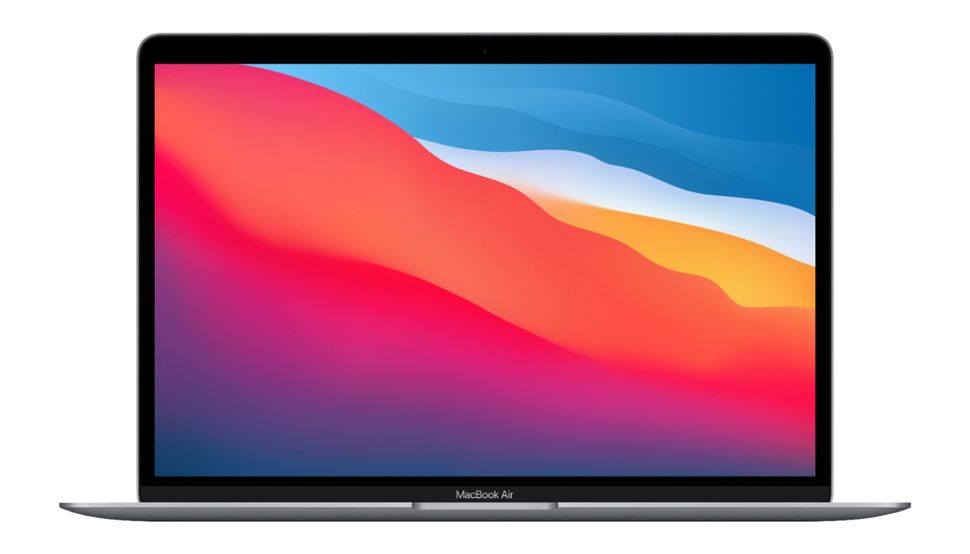 The M1-powered MacBook Air was released back in 2020, and while it's far from a 'cheap' laptop, this is the most affordable MacBook on the market and we believe that the silent, fanless design and impressive performance make this absolutely worth the money, especially when you look at rival offerings that cost the same sum.
Rather than using hardware made by Intel, Apple created its own SoC (system-on-a-chip) which proved to be so successful that every MacBook and Mac desktop since has been released with it. Performance is excellent, easily beating older MacBook Air models, and it has a hugely improved battery life as well.
It can now also run iOS apps, giving you a larger library of apps than ever before, giving you advantages if you own other products from the Apple ecosystem such as an iPhone or iPad tablet. Its screen also supports the P3 colour gamut, making this an excellent laptop for photography or video editing students.
While it certainly doesn't impact performance, this is also a gorgeous laptop, something you'd be more than happy to be seen working on in a public space if the style of your devices has a big impact on your purchasing decisions. We're expecting Apple to release a new MacBook Air some time in 2022, which would likely result in more discounts on the 2020 laptop, but Apple's March event has been and gone with no mention so we'll have to wait for now.
See our MacBook Air (M1, 2020) review for more details.
The Acer Swift 3 is a prime example of what makes a great laptop for students: It's affordable, without making too many compromises, and yet it's powerful enough to easily handle day-to-day tasks, including web browsing and document creation. Sure, you're not getting the glamourous styling of the MacBook Air (though the Swift 3 is at least available in a selection of colours), but it's pretty hard to beat this kind of quality and performance for the price.
It's also thin and light enough to easily carry around school or campus, but with decent build quality which means it won't easily break. The latest model brings some choice hardware upgrades, so it's now a better performer than ever before, and battery life has been given a boost as well.
Our only real criticisms are that the speakers are pretty average so you might want to use headphones when listening to some tunes, and that the webcam is rather poor quality, but full HD 1080p webcams on laptops have only really made an appearance in the last 12 months or so thanks to the pandemic. For attending video lectures, it gets the job done just fine.
The Acer Chromebook 314 is in our view the best budget Chromebook for students, and for good reason. With a low price, it means you're not blowing your student loan on a laptop, and it still offers great features including a bright and vibrant 14-inch display and 12 hour battery life, so you can work all day without anxiously keeping an eye out for a power outlet.
It's not just the Acer Chromebook 314 either, as many of the best student laptops are Chromebooks due to their fantastic value for money. Chrome OS is less demanding than both Windows 10 and Windows 11, and given many student applications are now online anyway, you won't be losing out on much in terms of application compatibility, though its something to bear in mind if you need to use specific programs within your course.
Chromebooks are also typically a lot cheaper than both macOS and Windows-based laptops, so you can get a real bargain on things like this Acer Chromebook.
The keyboard is also incredibly comfortable, which is very important in a student laptop, as you're going to be doing a lot of typing on this thing. It's also a good media playing machine, so you can whack on Netflix when you (or the student in your life) needs to unwind – and all for a very affordable price.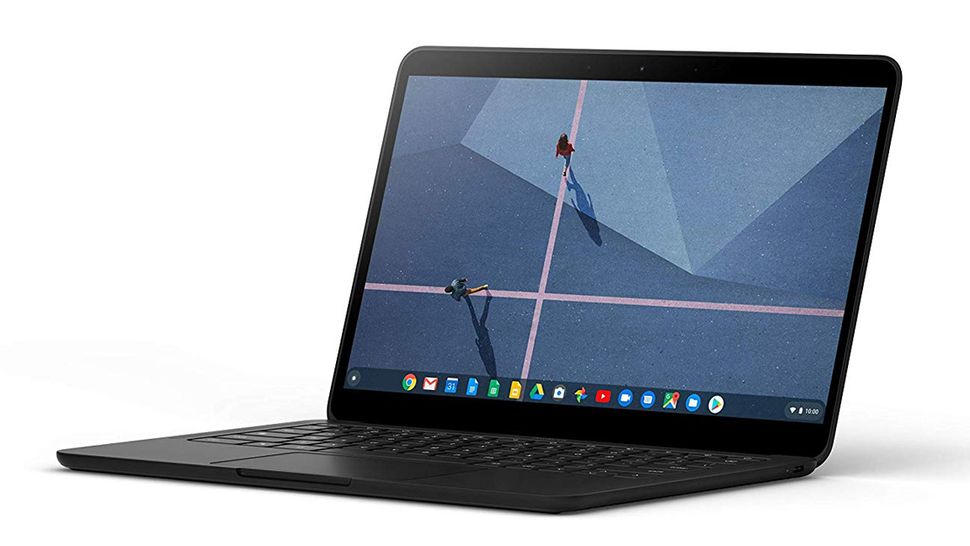 The Google Pixelbook Go is the best Chromebook money can buy right now – which also makes it one of the best student laptops as well. While the Acer Chromebook 314 is higher up on this list because of its ultra-low price, the Pixelbook Go is the better all-round Chromebook, packing a premium design and powerful components that would shame many Windows 10 laptops.
Even with its more premium bells and whistles, the Pixelbook Go is still a lot more affordable than many other laptops, and it's got a fantastic battery life as well. It's slightly more expensive than many other Chromebooks, but you really are getting some brilliant extras with this thing, including a fantastic screen, excellent webcam (essential these days with lots of remote learning) and top-notch performance.
However, what really makes it stand out as a brilliant student laptop is its excellent keyboard. This really is one of the best keyboards we've seen on a laptop, and it means you can type on it comfortably all day long.
The Pixelbook Go is also one of the older products on this list, so we hope that Google plans on releasing a refreshed model in 2022, but it's worth noting that Chromebooks age a lot more gracefully than most laptops as they're less dependent on the actual hardware. If you want a Chromebook and you have a bit of budget to play with, this is a fantastic option for students of all ages.
The Surface Go 3 is one of Microsofts most affordable 2-in-1 tablets devices. You'd have to purchase the keyboard separately (and stylus too, if you're on a course where that would be of use), but combined with its accessories, this can often be a better option than an actual laptop for students.
This is because Microsoft has kept the stylish and premium design of its other Surface products, while keeping the price of the Surface Go 3 temptingly low. It's not as powerful as the newly released Surface Pro 8, or even the older Surface Pro 7, but for most students looking for a laptop or tablet that they can create Office documents on, while also browsing the web and relaxing with a bit of Netflix binging, it's an excellent choice.
It also comes running Windows 11 and this means it can run pretty much any application you can think of. If you're after a tablet, this is a great choice, but for people wanting a laptop to type up long documents, we really advise buying the Type Cover as well, or investing in a Bluetooth keyboard.
The ability to have it as a tablet during lectures is great for taking notes, while creative students can even use it for digital illustrations and design work, and its small size means its easy to throw into a bag and take on the go.
If you're looking for a student laptop that can also be used as a tablet, then the Microsoft Surface Go 2 is an excellent choice. Offering the premium and stylish build quality of Microsoft's other Surface products, the Go 2 is a lot more affordable.
The Lenovo IdeaPad Duet Chromebook is another fine example of why Chromebooks make some of the best student laptops, as it combines a low price with some genuinely great performance.
With Chrome OS, the operating system that powers Chromebooks, now able to run Android apps, you have access to loads of great apps that have been specifically designed for tablets when you put this into 'tablet mode', giving you extra functionality over a standard laptop. You're trading power and performance for features here, but it's unlikely that students will need to be running anything especially demanding anyway.
You can still use the Lenovo IdeaPad Duet Chromebook as a laptop when you connect the keyboard, which is perfect for typing out long essays on, though we did find the keyboard a little cramped and the charger and headphones, unfortunately, have to share a single port, so make sure the device is fully charged before you boot up Spotify or YouTube.
Still, this is a laptop that students can buy that will double up as two devices, and that can save you money in the long run, especially at this low price.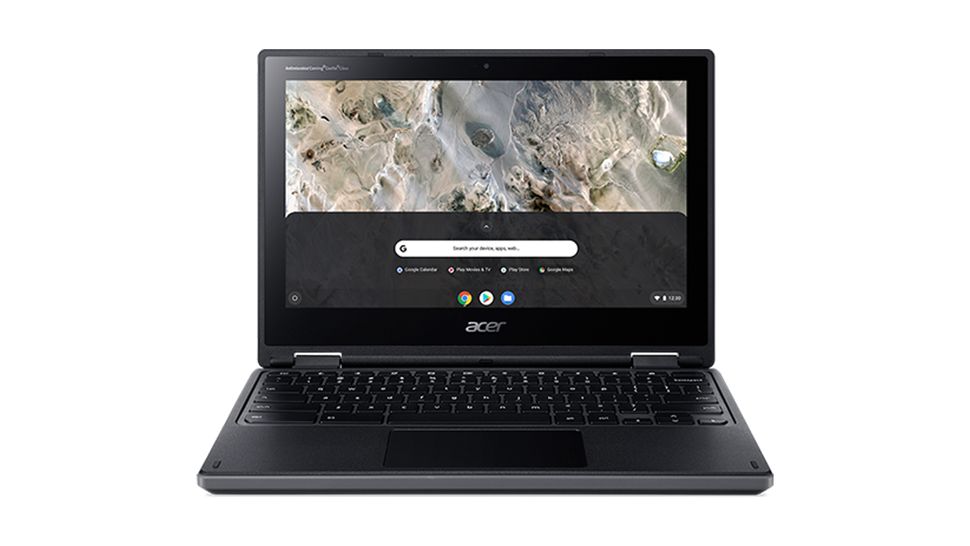 The Acer Chromebook Spin 311 is yet another Chromebook that's perfect for students, carrying Acer's reputation for making brilliant devices that don't cost the earth. It's far from the nicest looking device on the market as the display can be a tad dim and the chunky bezels around the display make it look a lot older than it actually is, but for sheer affordability and features, this really is a hard one to beat.
As with other 2-in-1 devices, you can work on it like a traditional laptop, then turn it into a tablet-like device for certain tasks. Thanks to its hinge, which allows you to flip the screen backwards, you can also use it in 'tent' mode, allowing you to turn it into an ideal screen for unwinding in front of Netflix on after a hard day's studying.
It's impressively compact, making it easy and comfortable to carry around with you throughout the day, while still being comfortable to use for long periods of time. Best of all, it offers fantastic value for money due to its relatively low price, easily making it one of the best laptops for students in 2022.
The Dell G15 is ideal for students who also love to play some games in their downtime thanks to its relatively affordable pricetag and professional-looking design. It also means you don't have to lug around a big gaming desktop if you're moving to Uni, and as with all Dell laptops, there are numerous configurations to choose from when ordering so you can customize the device to your exact needs, and the base model is very capable and affordable compared to other products on the market.
There's sadly no option to include the most powerful graphics cards on the market, which is little surprise given this is a budget-friendly laptop and products rocking an RTX 3080 Ti will cost an eyewatering sum of cash. That means that while you'll be fine running programs like Maya or Blender, it's not going to be as speedy or smooth as it would be running on a desktop PC, or even a beefier laptop, and the fan noise can get a little loud when they're trying to keep the system cool.
Still, if you're a student looking for something that can tackle both graphic design, photo editing and run most of the Steam game library on a budget, this is it.
The new MacBook Pro 14-inch is one of the most powerful laptop workstations on the market right now, so it's going to be a pricey purchase for students but for anyone on a course that's demanding on hardware, you might find it's a worthwhile investment.
Boasting Apple's cutting-edge M1 SoC (system-on-a-chip), there's plenty of configurable options that means It's certainly more than powerful enough to run Cricut's software quickly and efficiently. In fact, it's capable of much more resource-intensive tasks, such as editing 8K video and it's currently sporting the best battery life we've ever seen on a MacBook, promising 17 hours of wireless web browsing and up to 20 hours of video playback.
One notable con is that while the new MacBook Pro line reintroduced ports like the SD card reader and HDMI (allowing you to hook it up to an external display), there's no built-in USB-A port so you'll need to buy an Apple-supported dongle or adapter.
If you're studying things like video editing or programming then without a doubt, this is the best premium MacBook you can buy today.
The Asus Vivobook S14 is a fantastic choice for students in creative courses thanks to its affordability, and the fact it was designed with creative professions and hobbies in mind rather than typical office or school work.
In fact, the Asus VivoBook S14 is the ideal laptop for anyone looking for some creative hardware on a tight budget, offering lots of niche features to appeal to digital illustrators and graphic designers alike, all while being highly portable and lightweight so you can move it around with ease to clear your workstation.
You're getting three USB-A ports, as well as a Thunderbolt USB-C so you can hook us as many peripherals as needed, including kit like graphics drawing tablets if you do any digital illustration or photo editing. It's not 4K, but if you're not looking for a hybrid 2-in-1 device, this laptop is one of the best choices for creative studies on a tight budget.
The best student laptops: what to consider
If the laptop is going to be used by students studying specialised subjects, then you may need something that's a bit more powerful – for example, graphic design students may benefit from a laptop with a modern graphics card. You'll certainly want something that will last at least three years, if not longer. What you don't want to end up with is a laptop that halfway through a course gives up the ghost.
But not every student will need massive specs. Many Chromebooks make excellent student laptops, replacing massive storage with a super speed. This is because the apps they run don't take up much space, and with built-in support for Google Drive, it means your documents are all saved in the cloud as well.
The best student laptops also offer excellent battery life. You'll want something that lasts all day in lessons and lectures (either when studying at home, or if you're on campus), and when the battery does run out, it needs to be able to be recharged quickly.
Which laptop brand is best for students?
When buying a student laptop, you want a device that is well built, affordable and reliable. Students rely on their laptops, so you want to buy from a brand that offers great build quality and customer support should something go wrong. The best brands for this are Dell and HP, though its worth noting that offerings from either of these companies likely won't be cheap.
Apple and Microsoft are also brilliant brands for laptops for students, as they both offer discounts for students, making their premium devices far more affordable.
For creatives, Asus has a fantastic line of devices across a wide range of budget that have been built with creative professionals and students in mind, so check out the ProArt and VivoBook ranges if you're starting a course for video editing or digital illustration.
Read more: