New Murals by C215 in support to Ukraine
French street artist C215 have recently worked on a series of murals that serve as reminders of the human cost of the war in Ukraine.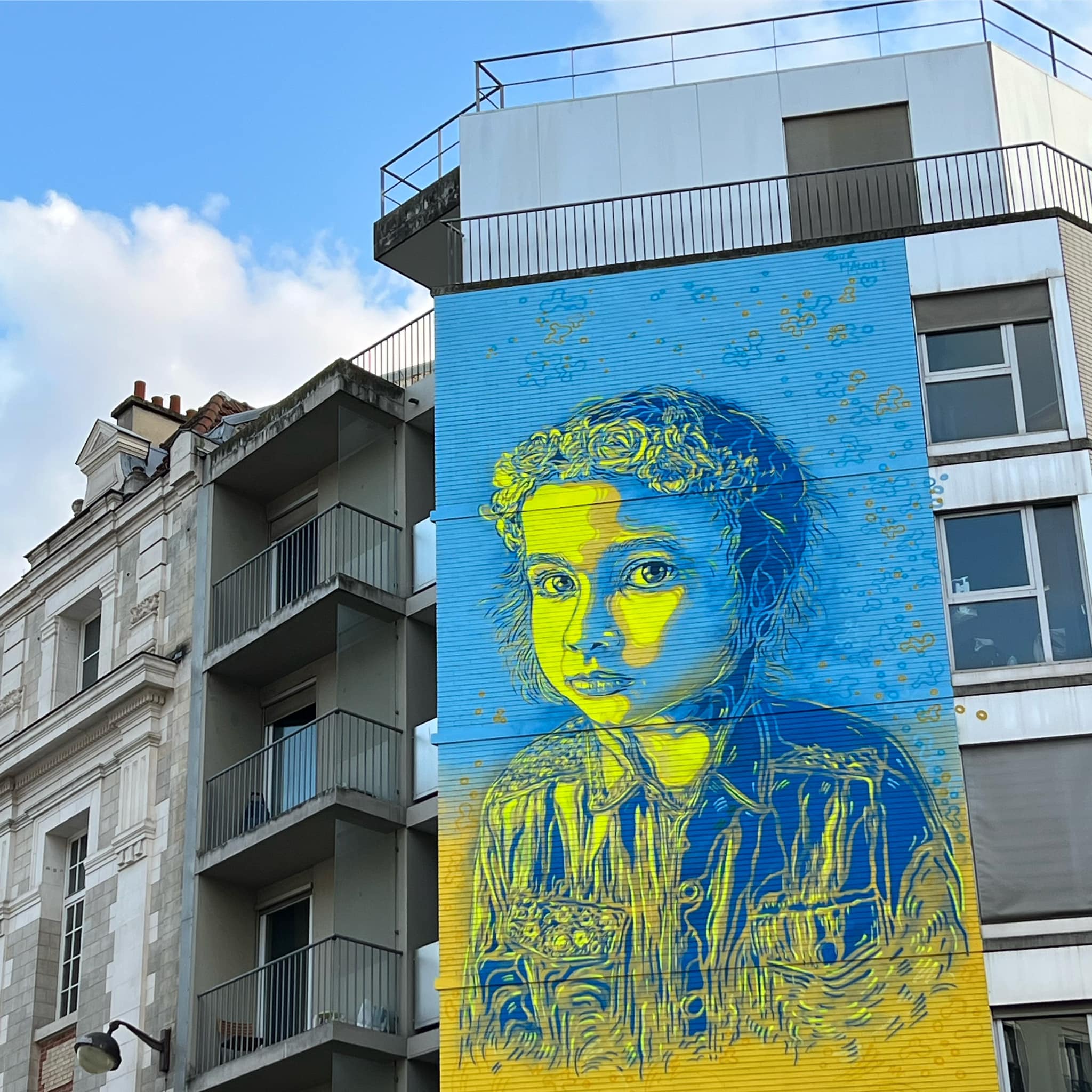 C215's works are also testament to the talents of a man whose graffiti skills helped him overcome a traumatic youth to become one of France's leading street artists — a one-time Banksy collaborator who has tagged walls all over the world. Real name Christian Guemy, the 49-year-old unveiled the huge new portrait of the Ukrainian girl last week in the 13th arrondissement of Paris.
It carries a quote from Ukrainian President Volodymyr Zelensky, who said to his staff when he was elected in 2019: "I really don't want my photos in your offices, because I am neither a god nor an icon, but rather a servant of the nation. Instead, hang pictures of your children and look at them whenever you want to make a decision."
"It's a universal message of support," Guemy told AFP at his studio. "It challenges us to think about the ongoing humanitarian drama in Ukraine and the responsibility of politicians to do something. I can't ignore the incursions of big politics into people's daily lives."