10 Amps That Are Portable and Powerful
Naturally, when you are looking for a practice amp, something for the office, or a vacation companion, there are some sacrifices that will need to be made. Check out this list of 10 options that aim to balance power with portability.
---
ZT Amplifiers Lunchbox Reverb
Need a lot of power on the go? This 100-watt beast offers stage-level volume in a package that can fit in your carry-on. It's loaded with a spring-style reverb, 2-band EQ, and a DI/headphone output that offers speaker emulation.
$499 street
Positive Grid Spark
This 40-watt combo offers a lot of tech under the hood. Alongside deep integrations with streaming services, the mobile app uses the company's BIAS software to emulate your favorite amps and effects. It also offers handy learning tools like smart chord detection, looping, and more.
$299 street
Yamaha THR30II Wireless
The latest iteration of the THR series is a 30-watt, battery-powered wonder that models 15 different guitar amps and three bass amps. Bluetooth connectivity offers a way to edit presets via the mobile app and jam along with streaming audio. A big bonus is that it can also function as a recording interface via USB.
$549 street
Blackstar FLY 3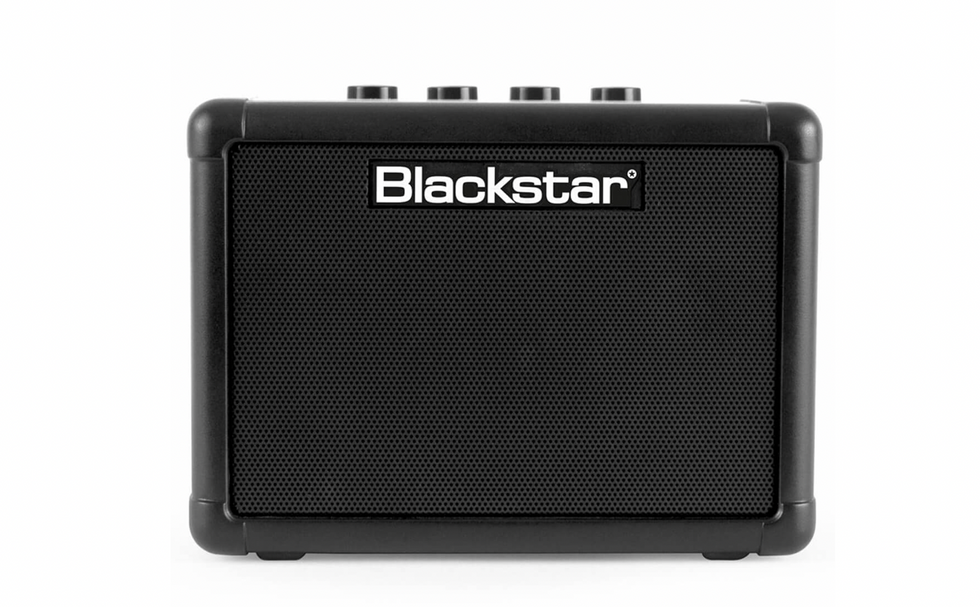 Even though this uber-portable setup only pumps out 3 watts, it offers a wealth of features that are perfect for practicing on the go. Along with Bluetooth, aux input, and a headphone jack, it uses Blackstar's Infinite Shape Feature to get the most out of its 3" speaker.
$75 street
Vox Adio Air GT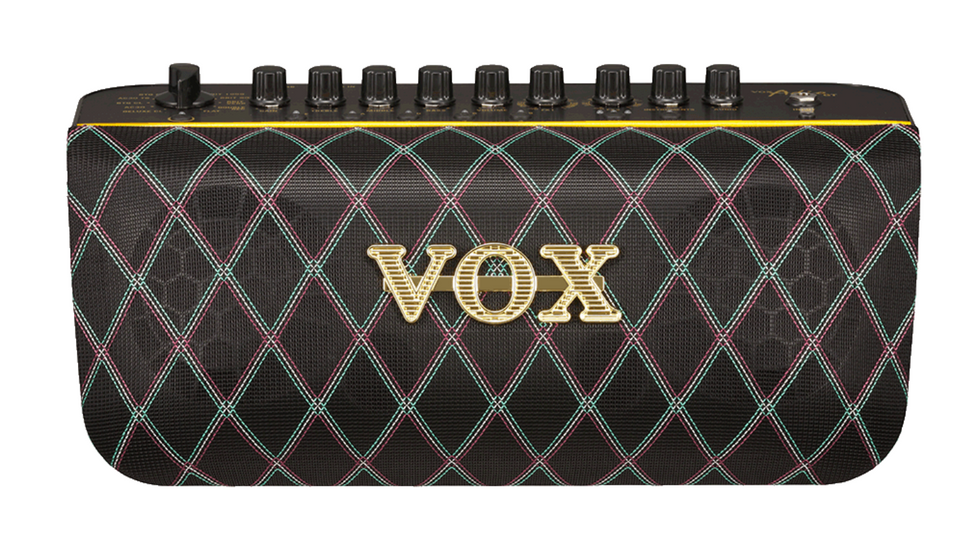 Even though the classic look of Vox is represented here, the Adio Air GT offers a cross-section of tones ranging from Texas-style dirt to over-the-top gain machines. It boasts 50 watts of stereo output, VET (Virtual Elements Technology), and 19 types of effects.
$329 street
Roland CUBE-10GX
Inside this 10-watt combo are three amp models (clean, crunch, and lead), a 3-band EQ, and a handful of effects including chorus, reverb, and delay. If you pick up the mobile app, you can access even more models including bass and acoustic amps.
$171 street
Orange Crush 12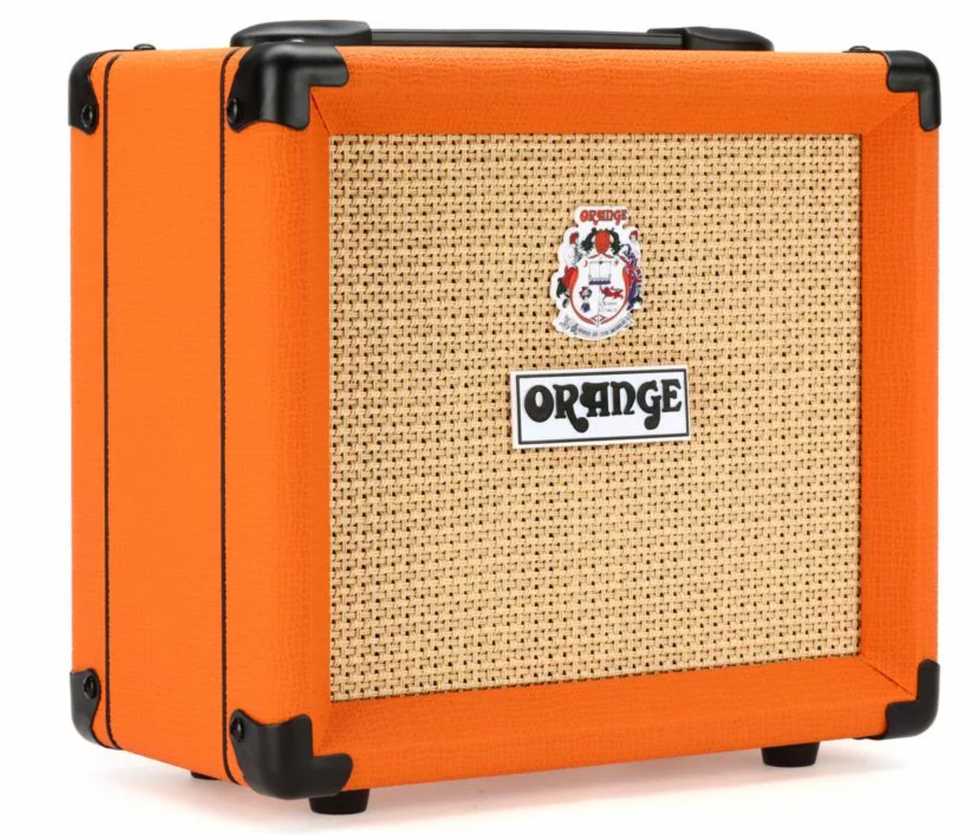 Desktop rock in a little orange box. Designed to emulate the dirty channel of a Rockerverb, this mini marvel sports a no-frills setup that features a 3-band EQ, overdrive and gain controls, and a CabSim output that aims to mimic an Orange 4×12.
$99 street
Pignose 7-100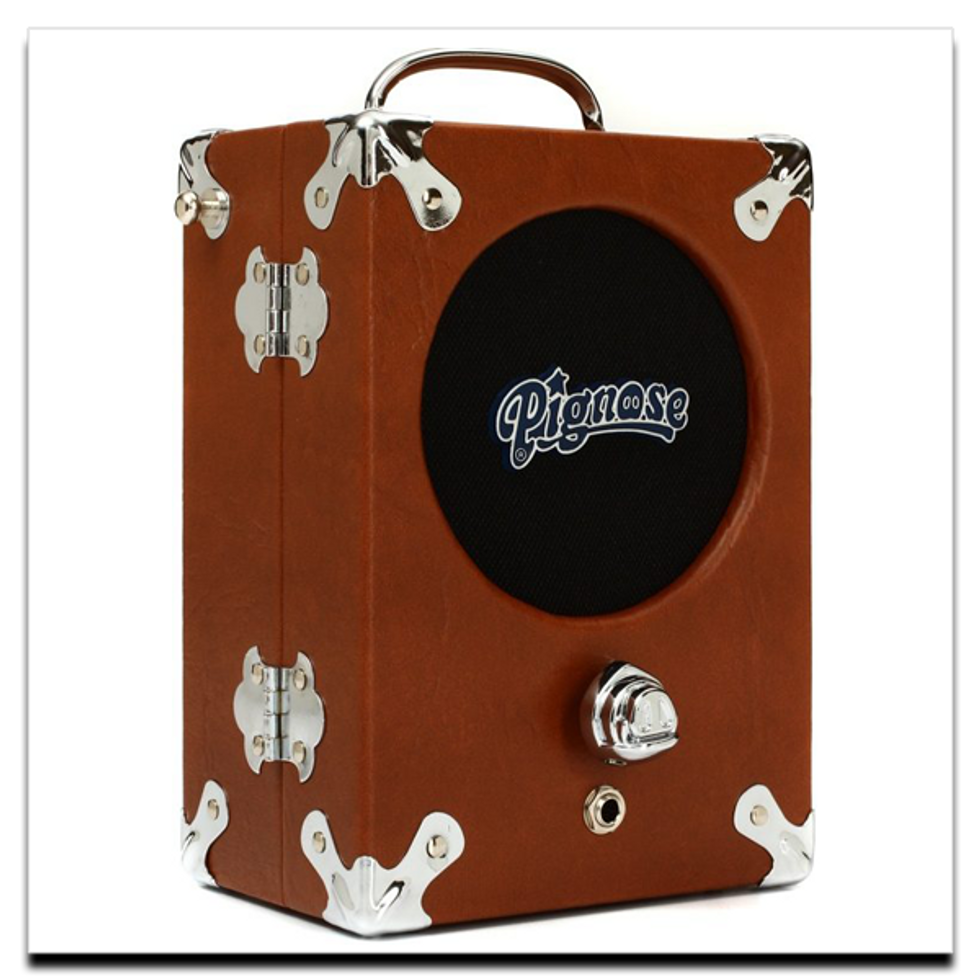 The OG of portable amps has been a staple for lo-fi rock since the '60s. This solid-state setup not only runs on a handful of AA batteries, it has a preamp output that can feed a PA, DAW, or even a bigger amp.
$123 street
Boss Katana Mini
Decked out in sleek, modern style, this 7-watt combo houses a multi-stage analog circuit that fuels three different amp models (clean, crunch, and brown). Practice junkies will dig the cab-emulated output and aux input for jamming along with backing tracks.
$109 street
IK Multimedia iRig Micro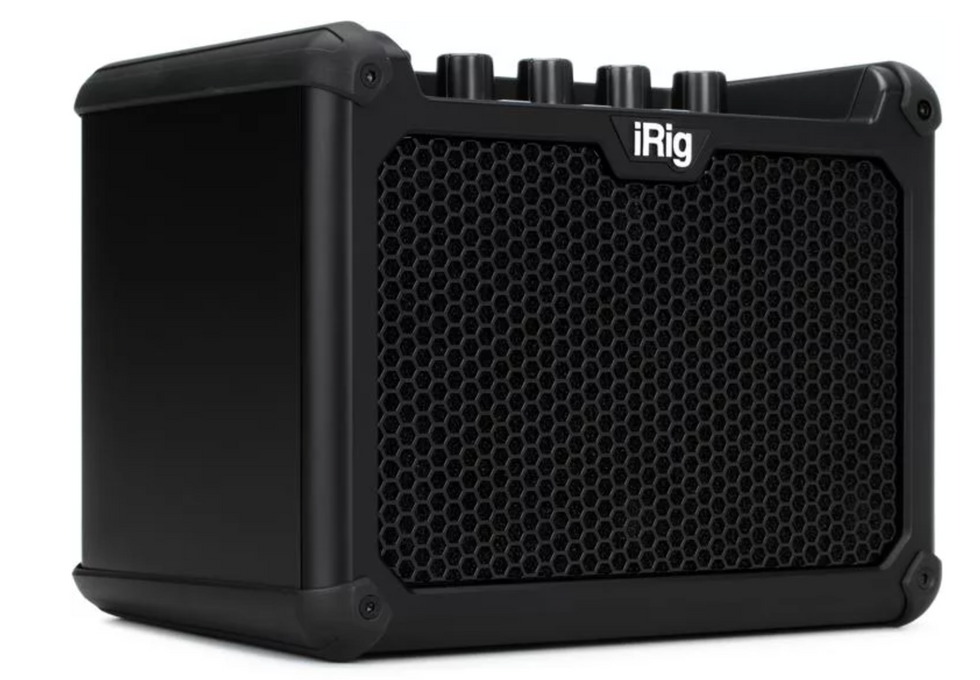 A recording interface is the magic ingredient in this 4-watt setup. Using a built-in iRig 2 HD, this micro combo functions as a fully formed audio interface for when you need to record on the run. Combine that with the company's AmpliTube software and you get a deep well of tones.
$149 street
From Your Site Articles
Related Articles Around the Web