Memorial Day 2022 sale: all of the best deals live right now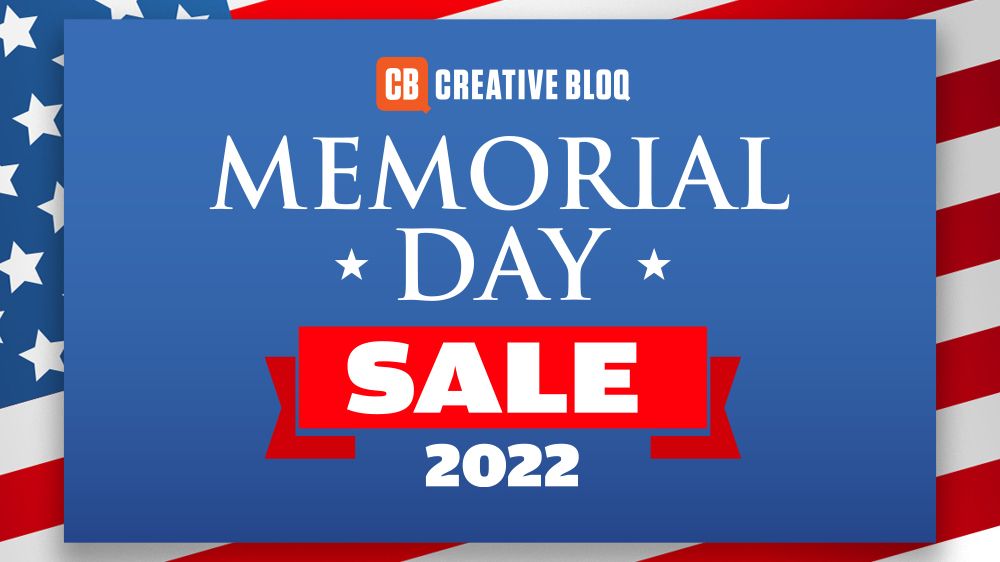 The Memorial Day 2022 Sale is live and while Memorial Day itself is Monday, chances are some of the best deals will be gone by then as retailers start their sales early. We're tracking the best live deals so you don't miss a thing and we've already got some great savings on TVs, tablets, laptops, monitors, headphones, Apple Watch, and even mattresses.
We'll be updating this page into Memorial Day itself to keep you posted about the best Memorial Day deals as and when they appear. So even if you don't see an offer that takes your fancy now, get the page bookmarked and be sure to check back later. Scroll down to browse all of the current Memorial Day 2022 deals, or use the quick links to jump to the type of product you're interested in.
If you're specifically looking for Apple tech, see our dedicated page for the Apple Memorial Day sale 2022. We're also running live blogs tracking the best Apple Watch Memorial Day deals and Nintendo Switch Memorial Day deals. Take a look at those, but in the meantime, scroll down to see the best of the Memorial Day sale 2022 with the biggest savings currently live. You can scroll down further for a list of the retailers with the best Memorial Day deals if you fancy looking for more savings yourself. Happy hunting!
The best Memorial Day sale deals available now
Time is money, so here are some quick links to the best Memorial Day Sale 2022 deals live now, from TVs to iPads, laptops, monitors, hard drives and graphics cards.
The best Memorial Day tablet deals
Tablets are useful for work, entertainment and more. We've already found some decent Memorial Day deals on iPads, Microsoft Surface Pro and Samsung Galaxy Tabs.
The best Memorial Day laptop deals
Laptops are another tech essential where you can hope to pick up a Memorial Day 2022 deal. See below for the best prices now.
The best Memorial Day monitor deals
We're seeing some Memorial Day savings on Dell and HP monitors, especially on gaming monitors. See the best current deals below.
The best Memorial Day TV deals
We're seeing some great deals on televisions during the Memorial Day sale 2022, with big savings on quality Toshiba and Samsung screens.
The best Memorial Day headphone deals
Headphones are an essential accessory, and we've got Memorial Day headphone deals on Apple AirPods. It's also a good moment to grab a smartwatch.
Memorial Day Sale 2022 hard drive and graphic card deals
Memorial Day Sale 2022 camera deals
The best Memorial Day mattress deals
It's incredible how expensive mattresses can be, and the Memorial Day sale 2022 is a good opportunity for anyone looking to make that investment, with the likelihood for hundreds of dollars to be cut from the prices of some mattresses.
Memorial Day Sale 2022: Retailers
A wide range of retailers are holding Memorial Day sales in 2022, but these are your best bets to find some of the best offers.
When is Memorial Day 2022?
The Memorial Day sales are named after the US Memorial Day federal holiday, which was created in the 19th century to honour all those who lost their life while serving in the US military. Since the 1970s, it doesn't fall on a fixed date but on the last Monday in May. That means that Memorial Day 2022 falls on Monday 30 May. Also widely considered the unofficial start to summer, Memorial Day has long been an occasion for retail sales and discounts across a range of products in the US.
When do the Memorial Day 2022 sales start?
Like many sales events, the actual timing of deals has been starting earlier and earlier over the years as retailers try to get ahead of the competition. This means that while the biggest deals might be saved for the weekend before Memorial Day 2022, the Memorial Day sales really begin up to a whole week beforehand and are already well underway.
Deals usually run until midnight on Memorial Day itself, but look out because some of the best deals we've seen are scheduled to end earlier, in some cases at the end of Sunday. On top of that, big discounts often sell out quickly. The next big sales event after the Memorial Day sale isn't until Amazon Prime Day, which will probably take place in July, so it's well worth sweeping quickly to buy a bargain when you see a good deal.
Related articles: