GTRS Intelligent Guitar – NAMM 2022
With dozens of amp, cabs, and effects on board, these tech-heavy instruments offer a boatload of options under the hood.
---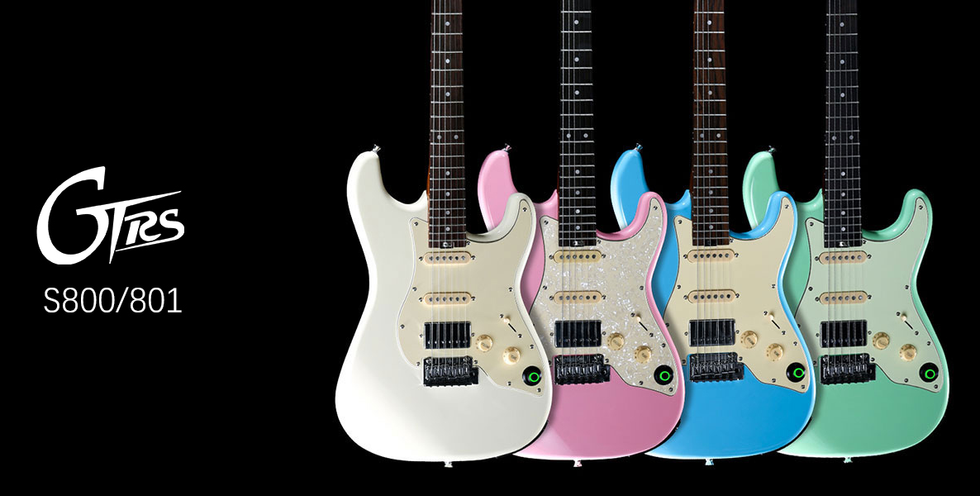 The GTRS Guitar is the next generation of guitar products, offering a complete, lightweight digital and analog guitar system built from the ground up. This system starts off with a one-of-a-kind guitar equipped with the GTRS Intelligent Processor designed in conjunction with master guitar builders and MOOER's digital sound engineers. This guitar is designed to function with its dedicated mobile application to offer seamless integration of classic guitar stylings and modern digital simulation technology. The GWF4 Wireless Footswitch is also available to provide complete control of your tone during live performance, recording, or practice sessions.
GTRS