Revv Amplification Shawn Tubbs Signature Tilt Overdrive Demo
Famed session player Shawn Tubbs' new namesake overdrive offers a powerful EQ along with a beefy boost.
---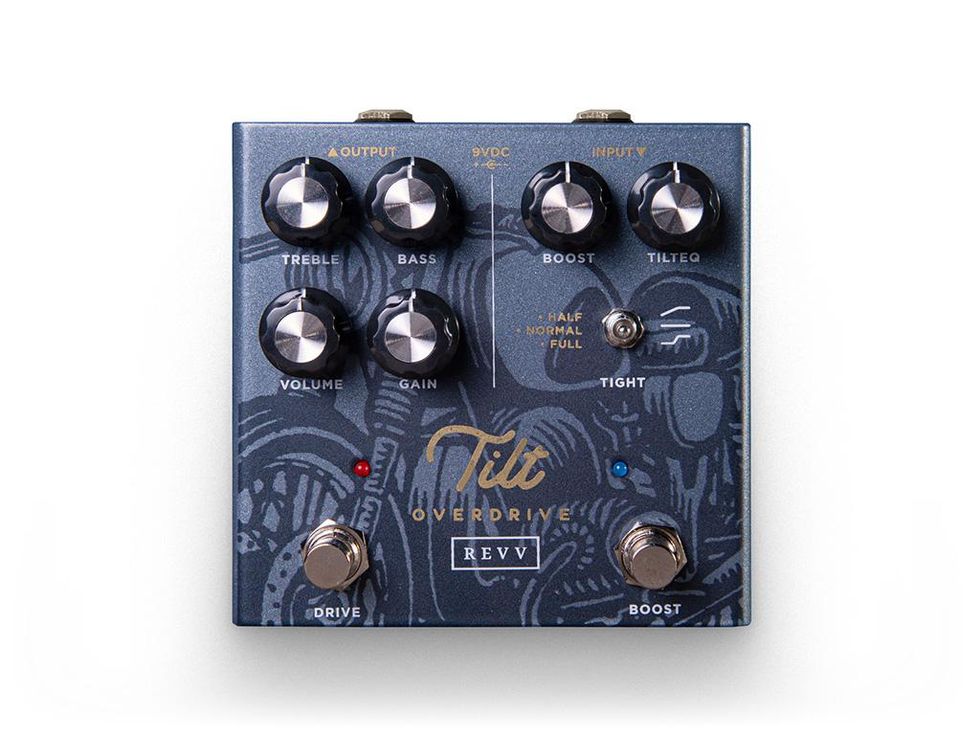 The Shawn Tubbs Tilt Overdrive is the tonal culmination of a lifetime in music. Shawn not only needed a practical tone tool to give him the right sound quickly in any musical context – he aimed to combine the greatest vintage amp tones & recorded guitar sounds of all time into one ideal sound. Now that tone is available to you in a compact 9v double pedal with a unique Tilt Boost.
The sound in Shawn's head is a cranked single-channel vintage amp – but not any single amp. His ideal tone takes the best part of each great example & tweaks it to suit his personal guitar style. For Shawn a guitar tone has to have the right mids to cut through the mix & feel great to play – all while cleaning up great with your hands & your guitar's volume knob. The Drive Circuit of the Shawn Tubbs Tilt Overdrive takes you anywhere from edge of breakup to an all-out solo tone with a musical distortion that always inspires. Note clarity, organic feel, & record-ready cut are the hallmarks of this unique drive you have to play for yourself.
To make the pedal as versatile as possible Shawn needed a great boost – but he had encountered something trying different boosts. Totally clean boosts… aren't. When adding level there's a low end buildup that makes your tone bloated. The opposite of what you want! That's where the Tilt Boost comes in. Strategic frequency choices to taper low end & an internal 18v mod for high headroom let you achieve anything from precision tone sculpting to an authentically transparent boost. Use it to get more of the killer tone you already love or add sparkle to a rig that needs a little help. Solos with the Tilt Boost really cut, but you could also use it always-on for more clarity & a punchy feel. It's even inspired Shawn to approach how he sets his amps in new ways integrating the Tilt Boost. There's just one problem: once you hear it, you're not going to want to turn it off!
Revv Amplification