The best laptop for drawing in 2022
The best laptops for drawing offer new possibilities for digital artists. Stylus support is getting better all the time, and there's now a good range of devices that offer touch screens and good stylus pairings to make digital drawing more enjoyable than ever. The most comfortable form factor for a laptop for drawing is usually the 2-in-1 hybrid tablet-laptop hybrid, since this gives you the portability of a tablet, allowing you to work wherever you like, with the power of a laptop and support for desktop apps.
All the laptops in this list have touchscreens that can be used with a stylus, allowing you to draw directly onto the screen, meaning no need to buy a separate graphics tablet. This has the clear advantage that you can see directly where you're looking instead of having to coordinate your hand on one device while you look at the screen on another. Touchscreen tech has improved in leaps and bounds, and stylus-supporting scenes are more responsive than ever, offering a more tactile and satisfying drawing experience.
We've reviewed the laptops below specifically for use drawing and for other creative purposes. In most cases, we spent several days testing them to be able to evaluate performance and how their screens respond to the stylus, as well as their overall specs. You can find more details of our process in our summary of how we review and test laptops. We've highlighted the pros and cons of each device, and we've identified the best laptop for drawing at different price points.
If you are considering other options for a digital drawing device, see our guide to the best drawing tablets and the best Apple Prime Day deals. And when it comes to choosing your tool to draw with, see our picks of the best iPad stylus and the best Apple Pencil alternatives.
The best laptops for drawing available now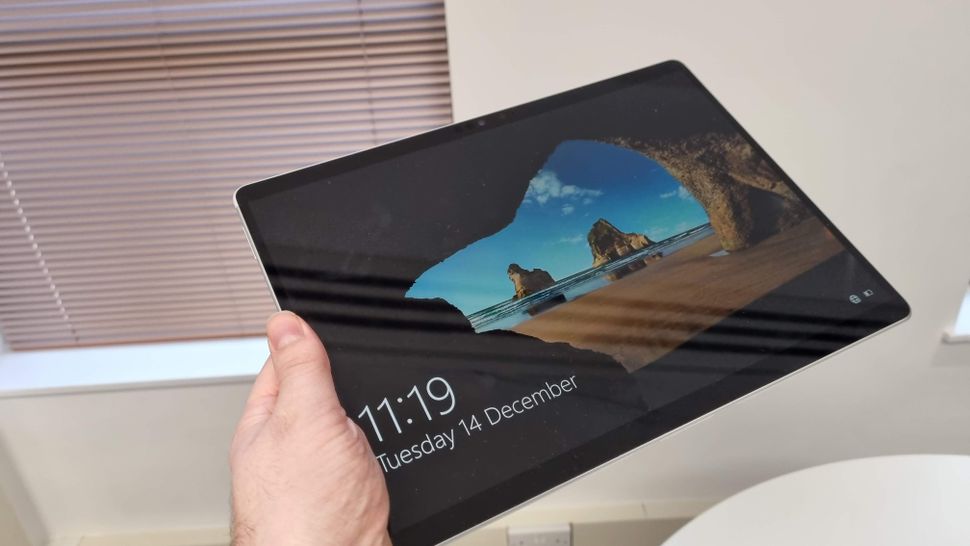 So, strictly speaking, the Surface Pro 8 isn't a laptop at all. It's a tablet, but one that runs Windows 11, allowing you to use fully fledged desktop software on a compact little device. Attach the optional keyboard (known as the Type Cover), however, and you've basically got a fantastic thin and light laptop.
The reason we rate it as the best laptop for drawing is because of its excellent stylus support and its super convenient size and portability. Most two-in-ones (which includes most of the laptops for drawing in our list) also offer this best-of-both worlds usefulness, but they're bulkier. The Surface Pro, since it's more tablet than laptop, is small and light enough to use for drawing anywhere – even on the bus or in bed. Of course, Apple's iPads are also very nice for drawing, but they don't give you the ability to run desktop software like this does.
It packs some of the latest mobile tech, so Windows 11 and any digital art app will run perfectly, and it has a stunning screen with a 120Hz refresh rate. This makes drawing on it smooth and enjoyable – although you'll need to also invest in the Surface Pen stylus, which is also sold separately.
Read more in our full Surface Pro 8 review.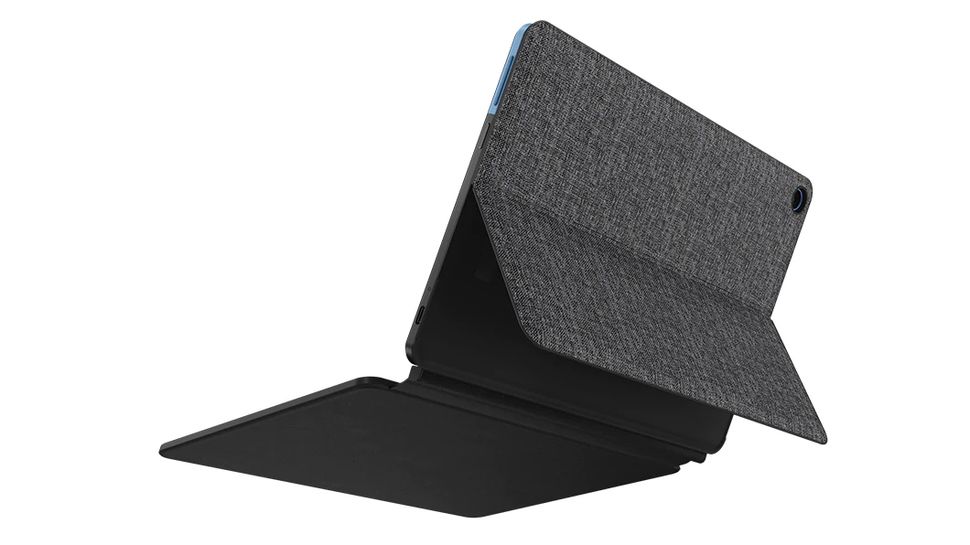 The Surface Pro 8 is our pick as the best laptop for drawing overall, but it is fairly expensive. If you want the best cheap laptop for drawing, then we'd recommend the Lenovo IdeaPad Duet Chromebook, which offers a two-in-one format with a touch screen for under $300 / £300. Chromebook's tend to be cheap while offering great battery life thanks to their low power needs, and this fits that bill, offering up to a huge 22 hours on a single charge.
As it's a Chromebook it runs Chrome OS, rather than Windows. This means that not all of the usual desktop drawing applications will be available. However, it can run Android apps, which gives you access to quite a lot of good drawing and digital art applications. It's pretty powerful for a Chromebook too. It supports the Universal Stylus Initiative, so digital pens from any manufacturer using that standard should work. Just note the screen size here though because 10in doesn't give you as much space as most of the other laptops in our list.
The Asus ZenBook Duo 14 UX482E is a brilliantly unique laptop for drawing on thanks to its dual-screen design. Along with a gorgeous 1800p OLED touchscreen with 550 nits peak brightnes, it has a second screen, which Asus calls ScreenPadPlus. This 12.7-inch touchscreen offers a 2,880 x 864 resolution and supports styluses. It can display apps and shortcuts, giving you more room on the main display, or you can use a stylus to draw on the ScreenPadPlus. It even lifts up at an angle when you open the laptop to make it more comfortable to draw on.
It may look a little unusual, and it won't be for everyone, but when we reviewed it, we found the two touch screens with stylus support allowed for some versatile uses. And as well as the unique design, the laptop comes with powerful internals and solid build quality. If you want the ultimate premium laptop for drawing, this is a great choice.
See our full Asus Zenbook Pro 14 Duo OLED review for more details.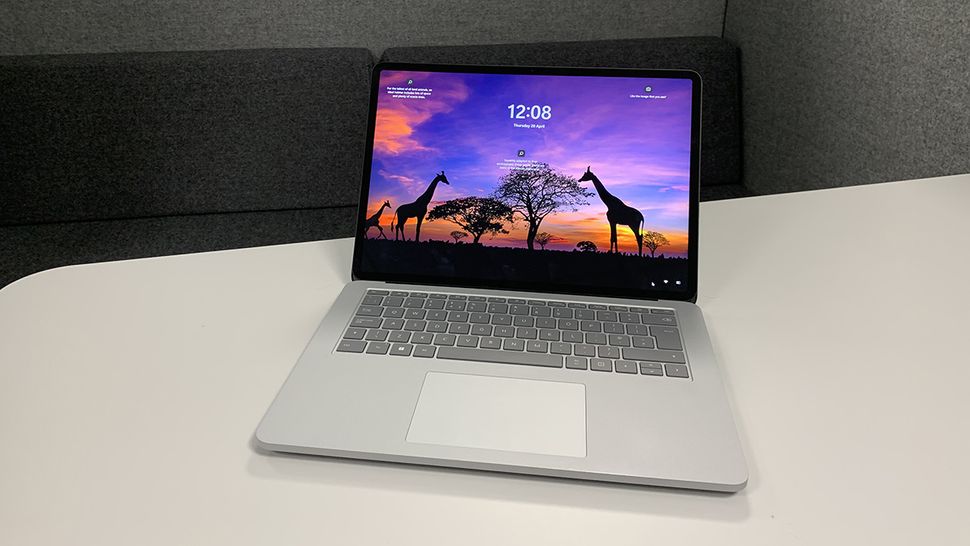 See our full Microsoft Laptop Studio review for more details.
The Dell XPS 13 is another premium 2-in-1 with a stunning touchscreen that makes it an excellent device for drawing on. It's thin and lightweight and offers long battery life. The slim aluminium shell and patterned carbon-fibre finish inside make it the most stylish laptop for drawing in our eyes.
You have several options for the display, but if you're looking for the best laptop for drawing, you're likely to want one of the touch options – either the 3,456 x 2,160 OLED or the UHD+ (3,840 x 2,400) InfinityEdge touch. We reviewed the laptop with the latter and found it offered the perfect sweet spot with 600-nit peak brightness – much brighter than most laptop displays – 100% sRGB and 90% DCI P3 colour gamut. The 16:10 display gives you that little bit extra space vertically too. You'll probably want one of the higher configurations if you're looking to do other creative work like video or photo editing as well as drawing.
See our complete Dell XPS 13 review for the full results of our testing.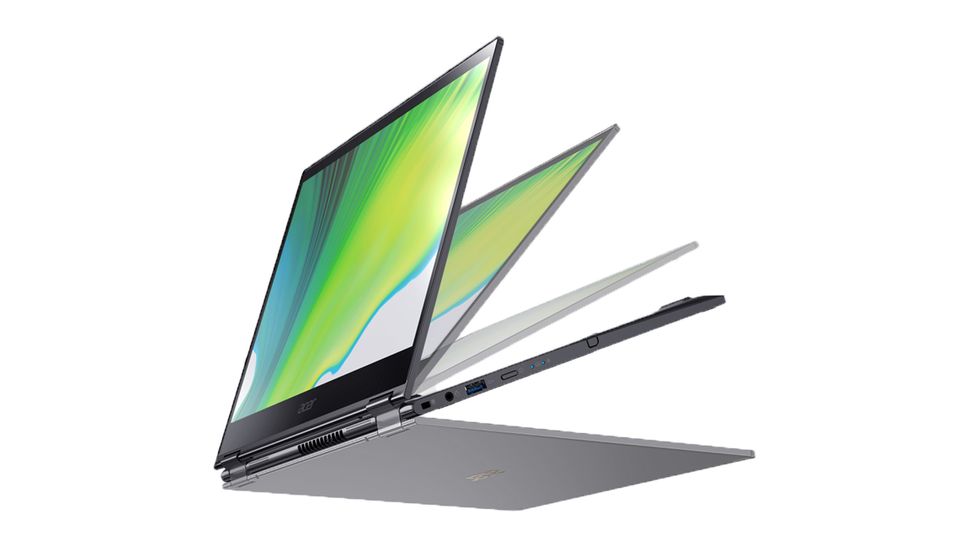 Most of the best laptops for drawing that we've picked out are quite expensive – after all they have superb touch screens, stylus support and the sleek engineering required for the two-in-one form factor. But the Acer Spin 5 is a Windows laptop that's very accessible. It's an interesting laptop for drawing because the display has a 3:2 aspect ratio rather than the standard widescreen 16:9. That means that although the screen is a fairly modest 13.5in, you get more vertical space for drawing, which can be a big benefit depending on the shape of canvas you like working on.
The Acer Spin 5 also comes with its own stylus included, and it's impressively feature-rich. The stylus can charge in only a few seconds, so you shouldn't be stuck if inspiration strikes. It also has a brilliant 12-hour battery life, which lets you draw almost wherever you are without having to worry about plugging it in. Best of all, the price of this device proves that you don't need to spend a fortune to get a good laptop for drawing.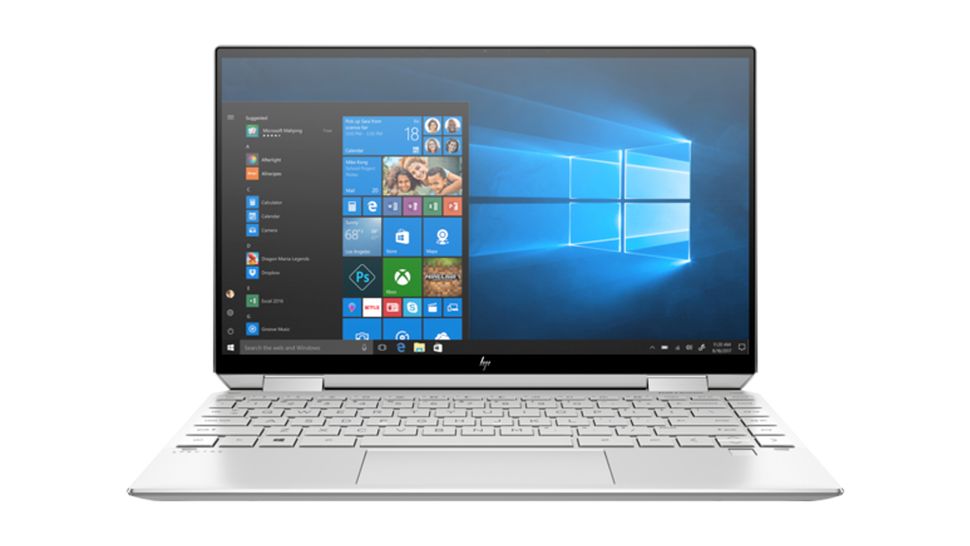 The HP Spectre x360 is a close contender with the XPS 13 above as the best laptop for drawing when it comes to looks. It offers a sleek brushed-metal design that comes in several colour combinations, and the 360-degree hinge that allows the screen to flip back into a tablet format feels pleasingly solid and dependable.
The keyboard has a nice spacious layout and good travel on the keys. In fact, as a laptop, it's wonderful, and powerful too with 11th gen Intel processors. We found battery life was also very good, hitting almost 13 hours. As for drawing we found that it works well with styluses, including the HP Active Pen that comes included, but we found it a little more clumsy to use in tablet mode when compared to the XPS 13, and the fans can get a little noisy.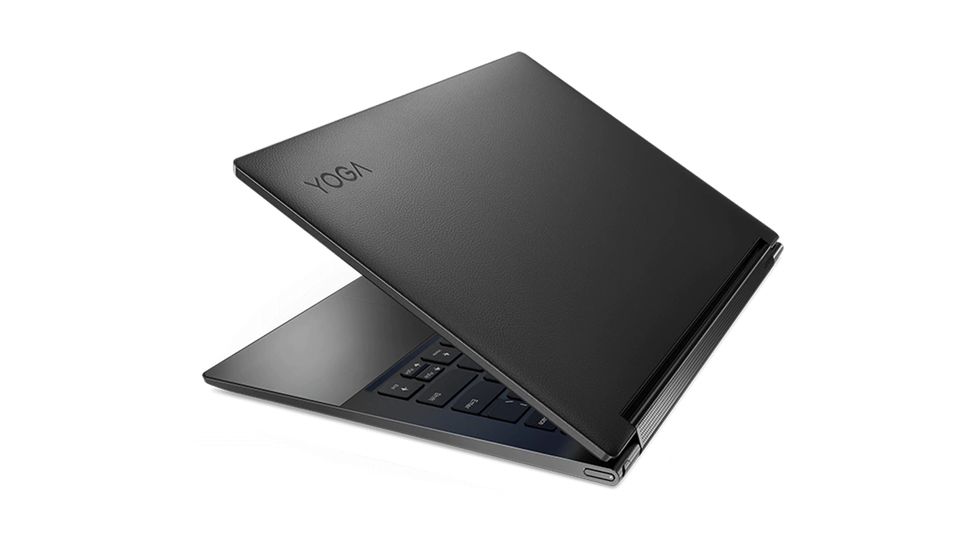 The new Evo-certified Lenovo Yoga 9i was released in January 2022 and has proved to be a very decent laptop for drawing. That Evo certification means it comes with a new, modern, Intel Core processor. It offers over nine hours of battery life, will wake up in under a second, making it one of the most powerful laptops on this list.
As a 2-in-1, it can be used as a traditional laptop, or with the keyboard flipped back to a tablet-like device. This is ideal for drawing on the 16:9 full HD display. Best of all, it comes with the Lenovo Active Pen stylus, which can be stored in the laptop's body for safe keeping – and to keep it charged. This is a convenient inclusion because most of the other options in our list don't include the stylus as part of the package, meaning you have to buy one separately.