10 Analog Delay Pedals That Slap
There's definitely a place for those pristine, perfect digital delay units, but when you need to hear a bit of degradation on the repeats there's only one way to go. Here's a look at 10 different analog boxes that range from simple and funky to expansive and weird.
---
MXR M169 Carbon Copy
The sparkly green time machine is a dead-simple way to get classic bucket-brigade tones. It includes a top-mounted switch for modulation, two internal trim pots, and up to 600 ms of delay time.
$149 street
Maxon AD999
This stereo box ups the ante with eight custom Maxon MC4107D bucket brigade ICs, which equals up to 900 ms of delay. The circuit is designed with a bit of an EQ bump plus dynamic distortion on the repeats for a vintage vibe.
$439 street
Boss DM-2w Waza Craft Delay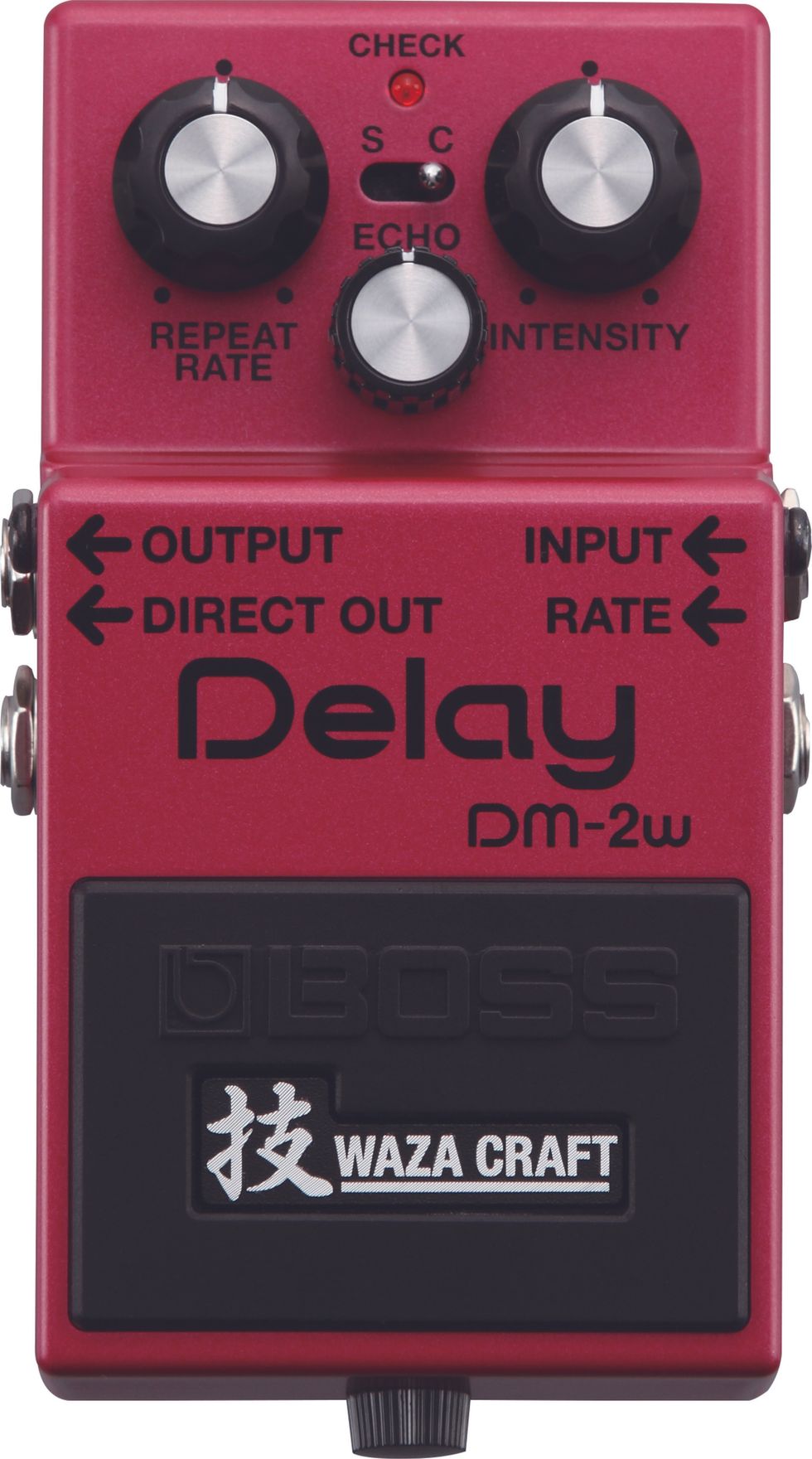 A reissued classic that not only faithfully recreates the original version from '84 but allows you to switch to a custom mode that increases the delay time to 800 ms. Plus, the pedal features both wet and dry outputs and expression pedal input.
$174 street
Way Huge Smalls Aqua Puss MkIII
The latest iteration of Jeorge Tripps' ubiquitous circuit not only packs analog tones into a smaller enclosure but can rock self-oscillation and tape-style echo. The top-mounted jacks also help on crowded pedalboards.
$149 street
Electro-Harmonix Deluxe Memory Man Nano
For decades the large-format DMM was a staple on pedalboards across the world. This smaller version aims to cop all the vibe and mojo of its ancestor. It not only features the same delay, chorus, and vibrato modes as the original but gives you full control over modulation speed.
$213 street
J. Rockett Audio Designs Clockwork Echo
A collaboration with Howard Davis, who created the Deluxe Memory Man, this fully featured pedal includes an independent boost circuit, dual expression pedal inputs, stereo outputs, and a deep modulation section.
$399 street
Ibanez Analog Delay Mini
Only the essentials are present in this new mini pedal. Along with tiny controls for repeat and blend, the larger knob allows you to control time on the fly. As with most analog outfits, you don't get a ton of delay time, but up to 600 ms is on tap.
$119 street
Chase Bliss Thermae
As with all of Joel Korte's creations, the Thermae is way more than a simple analog echo box. It has a wealth of customizable options including a pitch shifter, MIDI, expression pedal support, and synth-like sequencer tones.
$499 street
TC Electronic Echobrain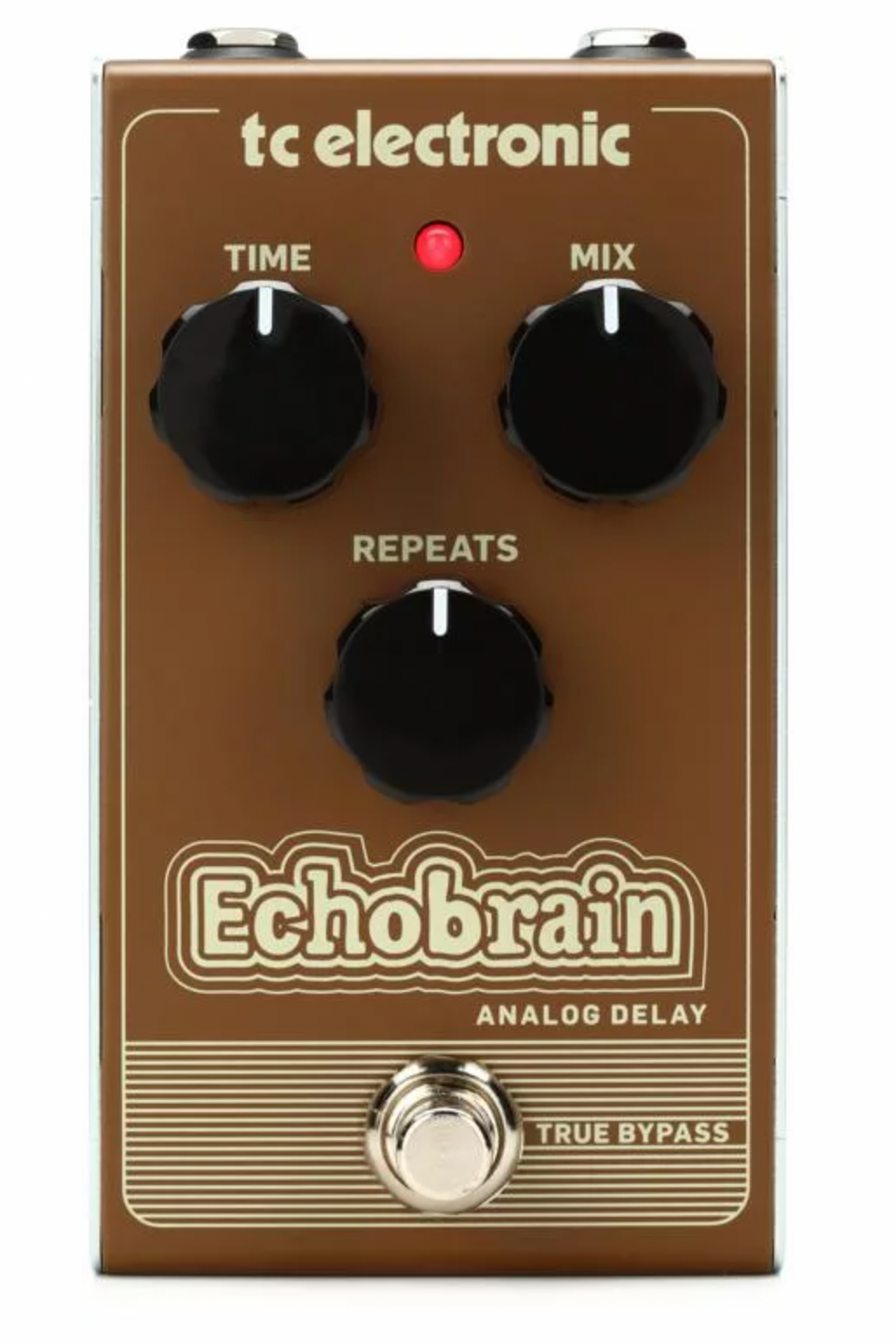 At only 60 bones, this stripped-down analog delay not only will be easy on your wallet, but also on a cramped pedalboard. It maxes out at 300 ms but has a vintage-style BBD chip and comes in a road-ready chassis.
$59 street
Mythos Oracle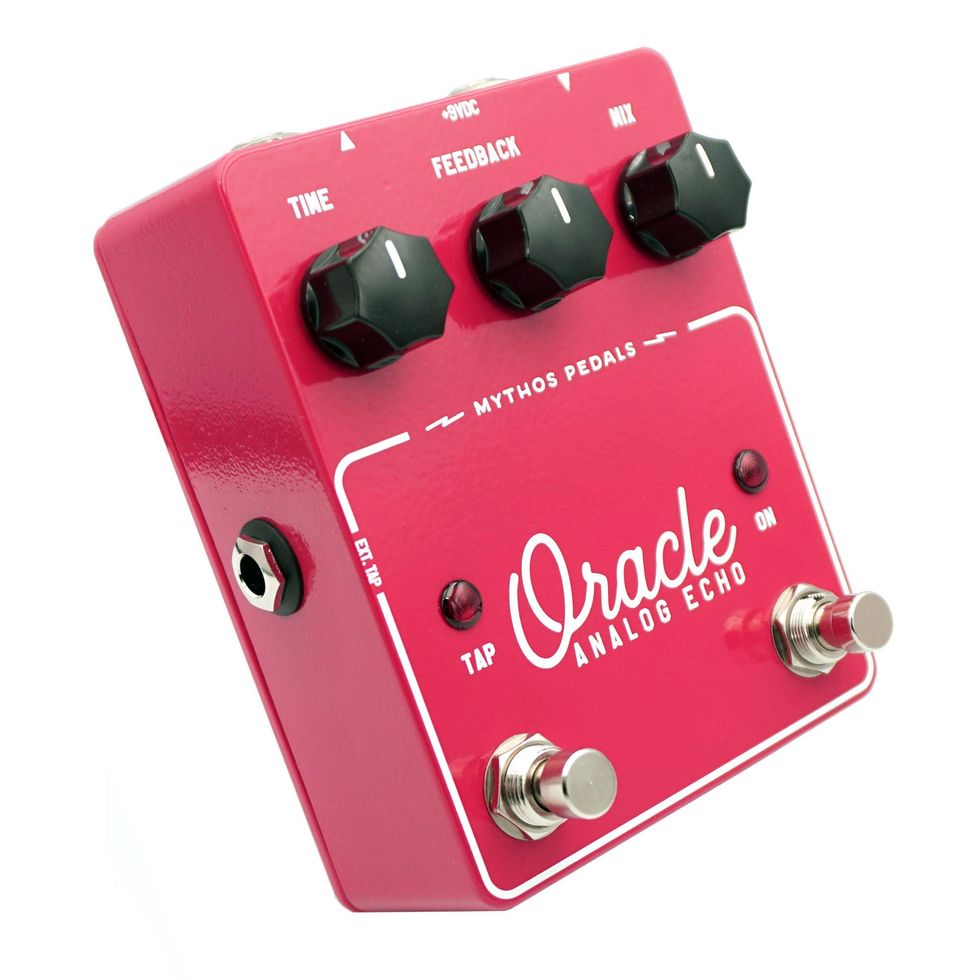 Zach Broyles teamed up with John Snyder of Electronic Audio Experiments to create this fully analog delay that is built around a pair of MN3205 chips and features tap tempo. If you use the time knob, the pedal maxes out at about 600 ms, but the tap tempo allows you to push it a bit more.
$259 street
From Your Site Articles
Related Articles Around the Web